Blog
A Conversation with Our Founder Suzanne Higgins
Meet one of the smartest, coolest, and most successful women we know.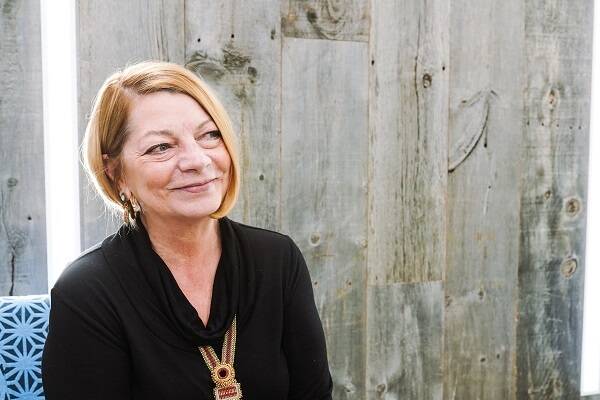 March 8th is International Women's Day, and to celebrate, we spent a few minutes speaking with—and learning from—one of the smartest, coolest, and most successful women we know: BAO founder Suzanne Higgins.
BAO Editorial Team: Let's start at the beginning. Why did you start the company?
Suzanne Higgins: Back in 1997, we were living in Westford, MA which was a community that many in high-tech called home. While our friends worked for companies like Digital and Wang, I would hear about their business problems and the long sales processes they experienced. In those days high tech salespeople were doing their own prospecting, which took up a great deal of time. I realized it made sense to have someone come in and take care of that very first step: getting an initial meeting with a prospect - appointment setting. Having a partner dedicated to that first step of the sales process was good for the salesperson, and good for their company.
BET: What changes have you seen in appointment setting over the 20+ years since you founded BAO?
SH: There have been huge changes in the industry. When you look at the early years for appointment setting and how it fit into the high tech sales world, the existence of our niche industry gave people pause. The fact that a third-party partner was calling on behalf of a client was very hush-hush. Today, our people are so well trained and so good at what they do that no one even questions it.
As far as the high tech market goes, it's been really fun to be at the cusp of new technologies for the last 20 years. We were really lucky - our very first clients was Hyperion in 1997, and our second was Mercury Interactive. We supported PeopleSoft at peak launch of HCM, we've grown with the top InfoSec companies, and we're enjoying the next wave of AI and Hyper Converged. It's never boring in the high tech industry!
BET: Do you think more women should go into sales?
SH: Yes! Back when I started, it was bit of a man's world. Less than 10% of sales reps were women. Very early on, I was a little intimidated and wondered if I dared go into sales. I'd never done it, but I knew in my gut that I was suited for it. It's the best thing I've ever done. It's very creative, it's very challenging, and it's a lot of fun.
BET: What skills are important for prospecting, appointment setting in the world of high tech?
SH: The most successful people in the industry know how to listen. They know what questions to ask and can pick up on the problems or challenges a prospect is experiencing without them being explicit about it. And they know how to have a human conversation.
BET: Listening and problem-solving are often traits that are ascribed to women. Do you think women do particularly well in this industry?
SH: Absolutely, without question. The female sales people working at BAO are very successful and make a lot of money.
BET: Speaking of women in the workplace, this year's campaign theme for International Women's Day is #BalanceforBetter, celebrating women's achievements while calling for a more gender-balanced world. What does balance mean for you?
SH: One of the biggest challenges for women in the workplace is dedicating time to their careers because of family and life demands. It's finding that balance. This isn't a workplace problem, it's a societal problem, but it manifests itself in the workplace. Sales is a career that can be particularly demanding when it comes to your time. BAO made a very conscious decision 20 years ago that we'd offer people a rewarding sales career in a 40-hour work week.
BET: What advice would you give young women just starting their careers?
SH: Don't be afraid of self-promotion. The advice I give my own employees who are looking to progress their careers is to speak up when there's something they'd like to do. Push yourself. Ask to be on a task force or to be added to a project. No one will just give it to you—so have the confidence to speak up.
BET: What advice would you give young women who aspire to start their own business?
SH: You have to be ready to put in 16-hour days, so make sure you have fun doing it. Love the business you're starting because you'll be married to it for a long time and you'll rarely get any vacations from it, at least in the early years. But it's worth it and the rewards are huge. When I think back to the first three years of BAO, our startup years, we were exhausted all the time, but it was so much fun. While I'm proud of how far we've come and all the success we've achieved, there's a part of me that does miss those times.

Watch the 20th anniversary video for more about what makes BAO go.
Ready to boost your sales and marketing results?
Speak with a pipeline expert to build a program that meets your needs.