Blog
Tapping Opportunities in State and Local Government
Forecasting 2015: There's opportunity, especially at the local level.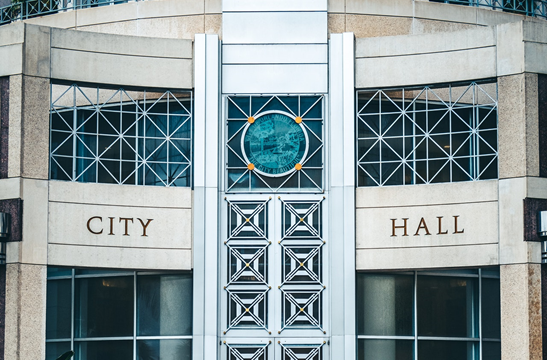 When you look at the state and local government market, we are talking about a market that's $95 billion and growing. And it seems to be growing roughly – in terms of IT spend – around 2% a year over the last couple years." - Joseph Morris, The Center for Digital Government

With the New Year upon us, it's been exciting to collaborate with BAO Clients on their go-to-market plans for 2015. We're especially encouraged about the huge potential for success in the state and local government markets. This is a space that has rebounded exceptionally well from the recession and sequestration. Just look at the stats above!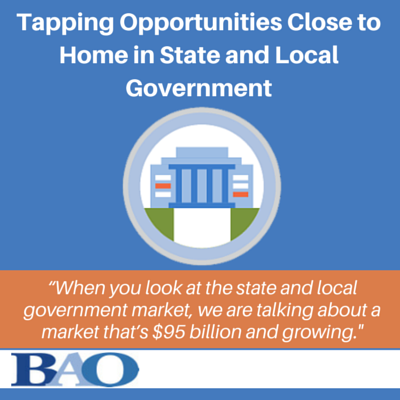 So what does that mean for you? In a word: opportunity especially at the local level.
According to this story in Government Technology, municipalities are ready to evolve in 2015. They're embracing a data-driven approach to governing that "empowers them to be responsive to citizens' wants, needs and ideas." How are they going to get there? The article cites cloud computing, "government as a platform," social collaboration and optimization of the "Internet of Things" as key initiatives they're thinking about.
And some cities are ahead of the curve – this infographic provides a snapshot of the results of Government Technology's 2014 Digital Cities Survey. It offers great insight into which U.S. cities are the savviest, plus a look at the tech trends and priorities driving municipal government going into this year.
The results might surprise you – the techiest towns are Los Angeles, Winston-Salem (North Carolina), Avondale (Arizona) and Dublin (Ohio). Are any of these savvy cities in your patch? If so, it's time to get selling.
But there are a few things you should know before you go.
Ready to boost your sales and marketing results?
Speak with a pipeline expert to build a program that meets your needs.