Blog
Generating Demand in the Mid-Market
It takes 140 dials to secure a single meeting with a tech decision-maker in the mid-market.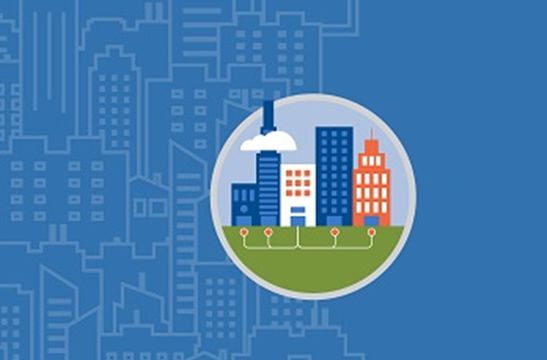 In high tech, certain markets come with unique sales challenges.
140. That's the number of dials it takes to secure a single meeting with a technology decision-maker in the mid-market.
Made up of more than 20,000 companies ($100M - $999M in annual revenues) the mid-market is large, fragmented and frequently misunderstood. But, it's also a target market with a wealth of high-growth companies that have active technology initiatives.
Getting the attention of a C-level executive or other technology purse string holder in the mid-market requires persistence, experience and a proven appointment setting track record.
BAO helps increase your teams' at-bats in the mid-market by supplementing your team with experienced inside sales representatives (ISRs) that specialize in appointment setting and driving pipeline. Since 2017, we've dialed the phone more than 1,856,247 times in the mid-market.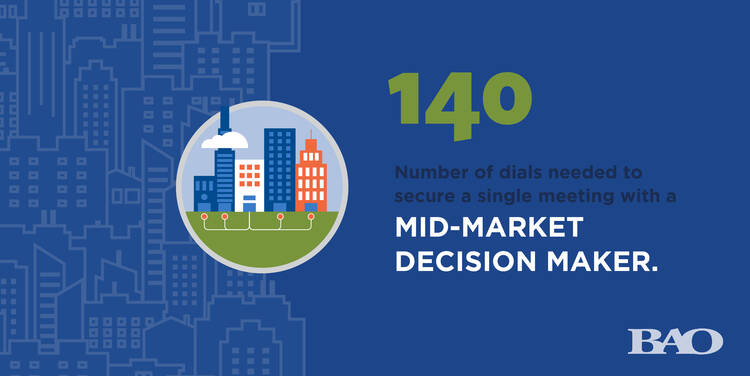 BAO isn't just a partner of ours, they are truly an extension of our sales and marketing team here at Waggl. Drilling down into the right mid-market accounts was a major challenge for us in the past, but BAO's deep knowledge of the market paired with the scalability their team provides helped us recognize our true target buyers, ones that were previously difficult to identify.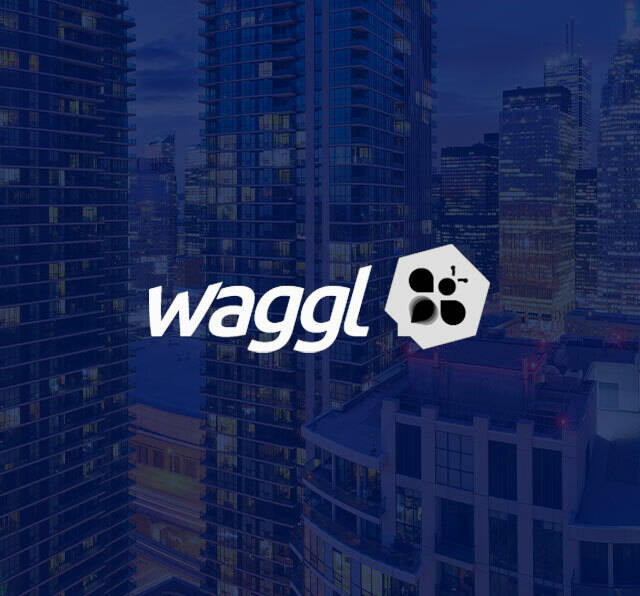 In the Mid-Market
moment-in-time account insights, like expiring contracts or competitor dissatisfaction, is what truly identifies an ideal prospect.
Complete the form to learn more about BAO and we'll give you a complimentary list of 250 mid-market contacts for your time.
Ready to boost your sales and marketing results?
Speak with a pipeline expert to build a program that meets your needs.