Blog
Getting Serious About ABM with SiriusDecisions
ABM basics and how it can be applied to maximize your organization's efficiency and results.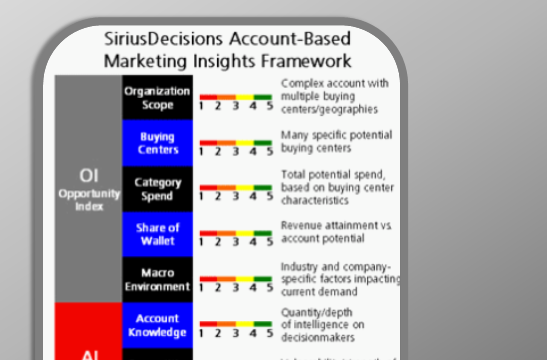 In the spirit of our annual presence at the SiriusDecisions Summit, we touched base with SiriusDecisions and had the privilege of interviewing Megan Heuer, Service Director of Marketing Operations Strategies, about Account-Based Marketing (ABM). BAO believes strongly in ABM, and it shows in the success of our Opportunity Identification services. Here, Megan takes us through the basics – and how this strategy can be applied to maximize your organization's efficiency and results.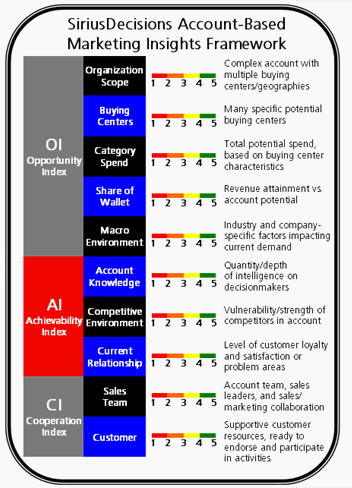 What is ABM and why has it become a fast-growing strategy?

We believe ABM is targeting efforts at a specifically defined group of customers or prospects with the goal of growing business or maintaining relationships. Marketers increasingly understand that if your market is well defined and your sales organization has specified where growth will come from, it just makes good sense to direct marketing outreach towards those accounts that represent the biggest opportunity.
How does ABM impact sales and marketing integration?
Good ABM requires that sales and marketing align in a few areas. First, they have to agree on the strategy for ABM, which can range from very customized one-to-one efforts in very large customers or prospects, to more one-to-many outreach across a broader base. This means the two groups must collaborate at planning time so resources get allocated the right way, and not every company does this today. Then, sales and marketing have to agree on which accounts and contacts in them will be included in ABM efforts, and work together to create a complete picture of the account so outreach makes sense. Our framework is a starting point to identify what both sides need to know. Sales and marketing also have to define how various tactics will get deployed, whether through marketing or by sales. Finally, both groups need to define how success will be tracked and measured, especially when marketing efforts are focused at later buying stages where they're harder to track without good alignment.
When your Clients use ABM, how does it impact their waterfall conversion metrics?
Overall, when companies work harder to align sales and marketing and do better targeting of marketing work to actual buyer needs, conversion rates improve all along the waterfall, and that means more deals close. It simply makes for better marketing. Sometimes, companies find that, based on opportunity analysis, ABM should have less to do with top-of-the-waterfall demand creation and much more to do with sales enablement. In those cases, the waterfall gets used to show better later-stage conversion rates. The goal is to have a standard way to track investment impact and show how accounts that were part of it grew differently.
Why is ABM particularly effective in High Tech?
For a lot of tech companies, there's a defined market for what they sell, and that's when ABM works best. Sometimes that market is based on vertical industry, or sometimes it's a complex solution that can't be sold everywhere and opportunity only comes up every so often. Other times, sales comes to marketing with accounts they want to win, but they need help to move forward in the buying process. Maybe a company has done customer analysis to show which accounts represent the best growth prospects. All of these requirements make tech companies re-think traditional, broad-based demand creation marketing and learn how to focus efforts on only those prospects that matter most.
Often ABM is considered for the top-end "named account" model. How do you see ABM working for a larger, undefined target market?
If ABM is applied to named accounts with the right analysis up front, it makes named account marketing a lot more efficient. Rather than scattered individual efforts, marketing can take that whole list of accounts, define the actual opportunity with sales, and then prioritize efforts across them to make the biggest impact. In this case, ABM is proactive, well-planned and cost-effective.
Ready to boost your sales and marketing results?
Speak with a pipeline expert to build a program that meets your needs.