Blog
Let's talk about eliminating the competition
Get powerful insights to hit the competition where it hurts.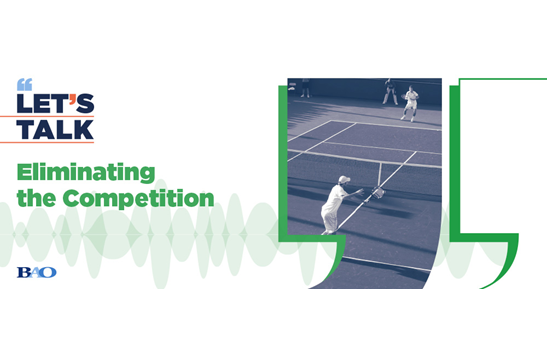 Technology has gotten really good at inferring prospect needs and pushing out communications at scale, but it can't have an authentic conversation.
At BAO, we have conversations that drive real results—like eliminating the competition.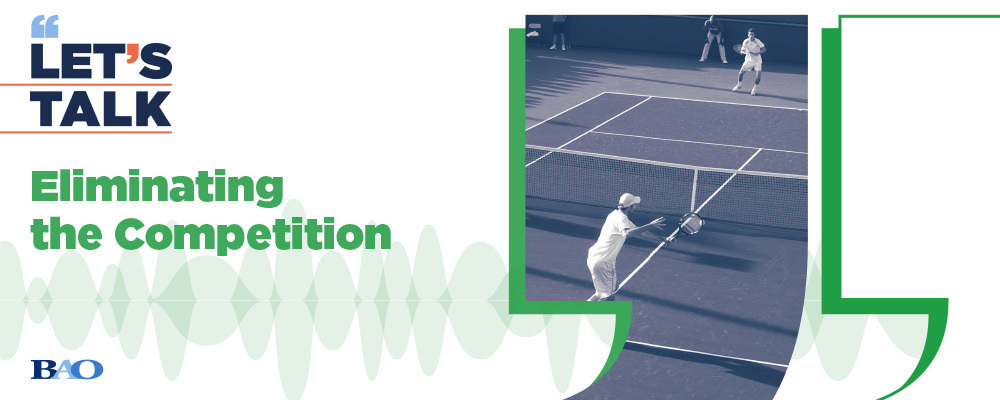 What if you knew exactly which accounts your competitors' solutions are installed in? And what if you knew when those solutions are up for renewal, and how satisfied (or not) they are? This information isn't available in any third-party database or predictive system.
With BAO, you can get these powerful insights to pinpoint your competitor's unhappy customers and create highly surgical displacement campaigns to hit the competition where it hurts.
O.C. Tanner partnered with BAO to better understand the competitive dynamics within their target market: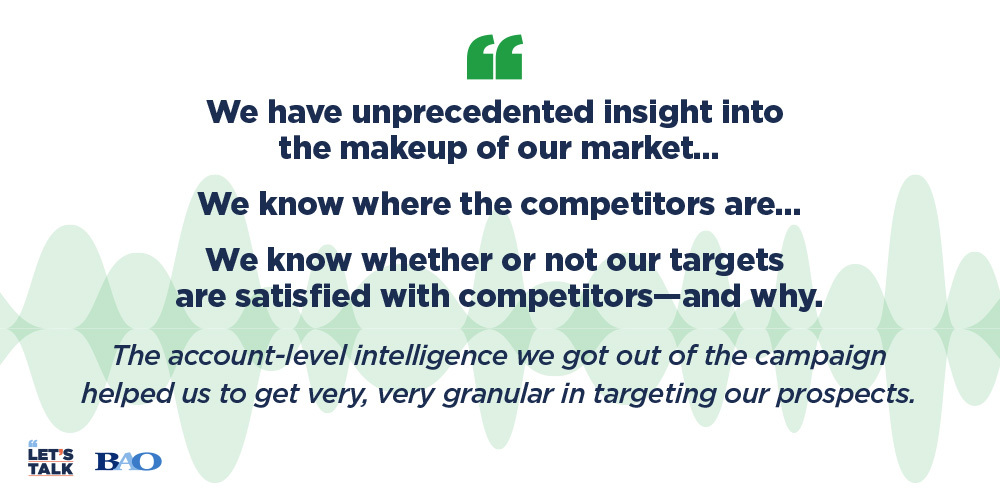 Ready to boost your sales and marketing results?
Speak with a pipeline expert to build a program that meets your needs.