Blog
Let's talk about finding your ideal customer profile (ICP) at volume
Map your target market to focus on prospects who are most likely to buy.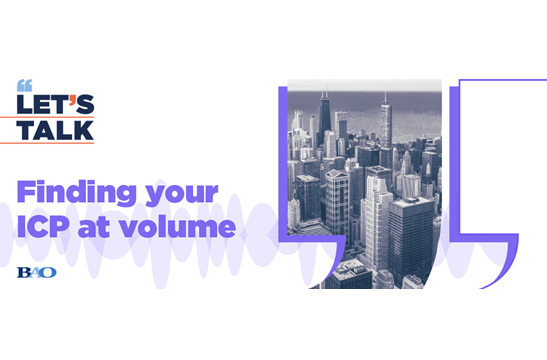 Technology has gotten really good at inferring prospect needs and pushing out communications at scale, but it can't have an authentic conversation.
At BAO, we have conversations that drive real results—like finding your ICP at volume.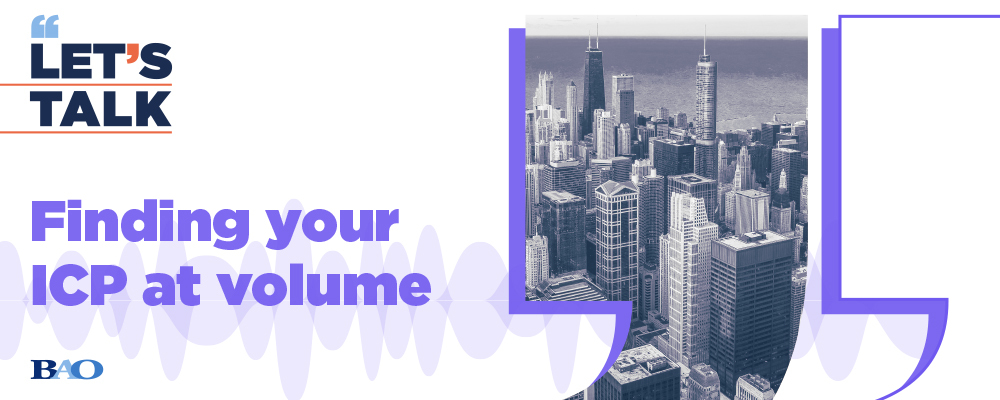 You know what your ideal customer profile (ICP) looks like. And you're always on the hunt for prospects that fit those elusive ICPs.
But they can be hard to find, and often the real ICP gold lies in data that you have to dig for, such as a specific functional use case, a particular tech stack configuration or contract expiration date.
With BAO, you can map your target market to identify your ICPs, so you can focus on prospects actively in-market who are most likely to buy and become satisfied customers.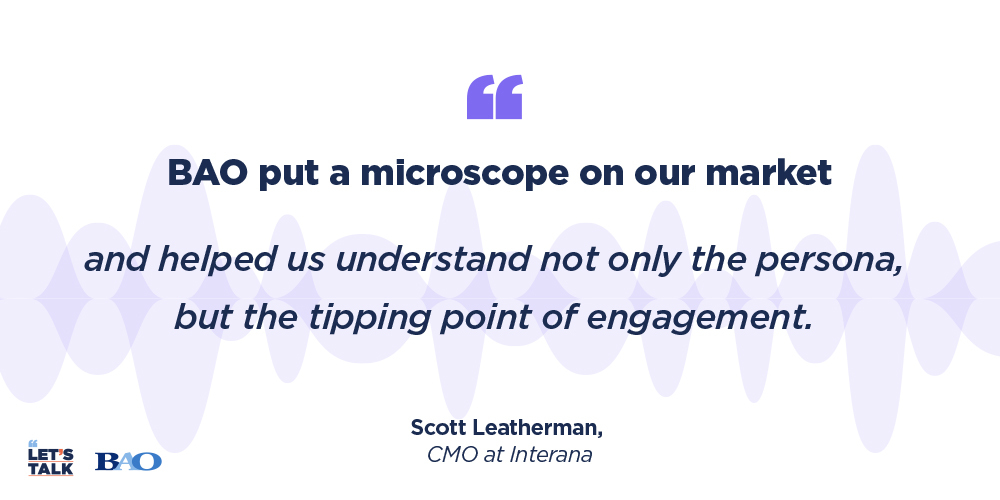 Ready to boost your sales and marketing results?
Speak with a pipeline expert to build a program that meets your needs.