Blog
Let's talk about getting your new reps more at-bats
Accelerate the new rep ramp-up process.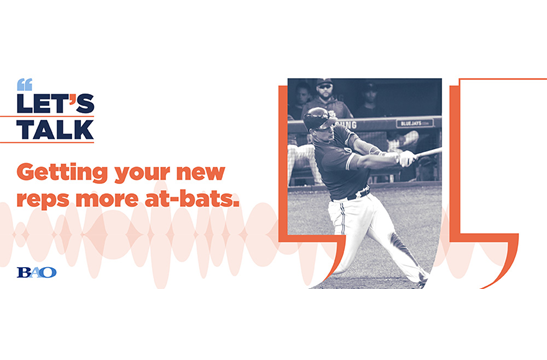 Technology has gotten really good at inferring prospect needs and pushing out communications at scale, but it can't have an authentic conversation.
At BAO, we have conversations that drive real results—like quickly getting your new reps more at-bats.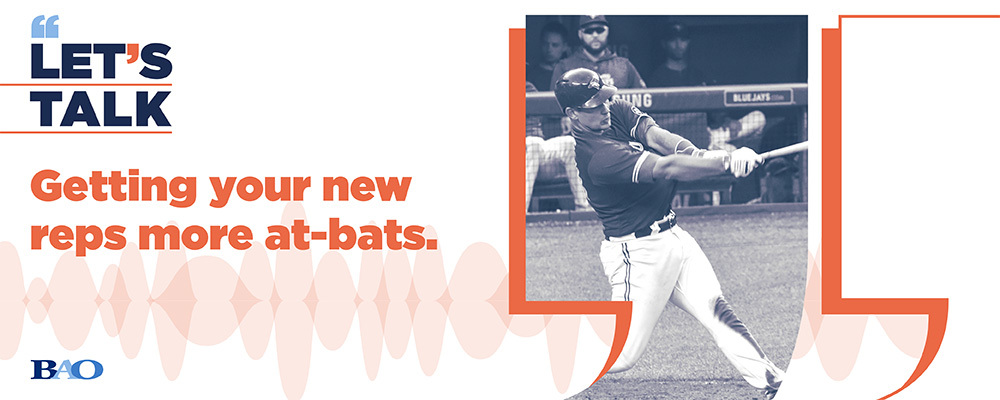 Onboarding new sales reps takes time and resources. Training, messaging, and a good territory plan are all critical to making them successful. In B2B tech, this process typically takes 6-12 months.
With BAO's Fast Ramp, you can dramatically accelerate that process. We'll do the legwork to get your new reps face-to-face access to decision makers in their territories. More at-bats allow your new reps to get entrenched in their territory quickly.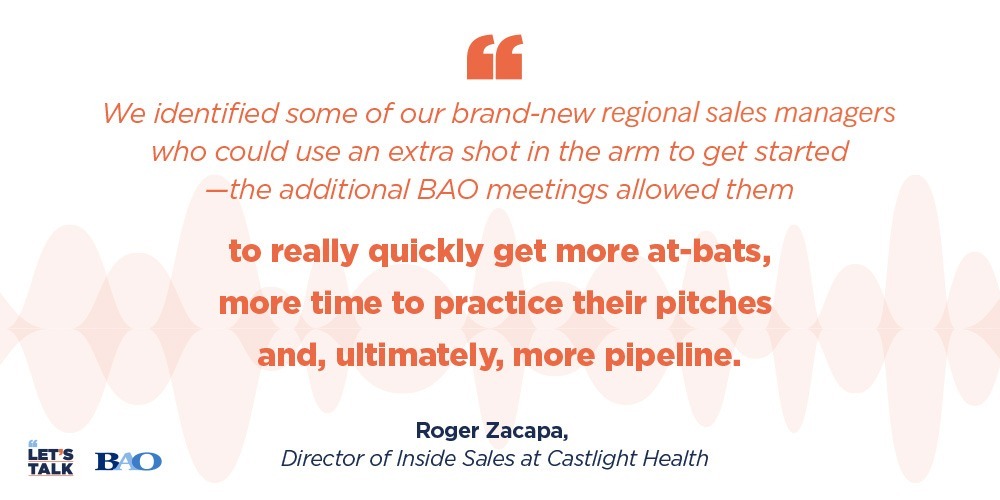 Ready to boost your sales and marketing results?
Speak with a pipeline expert to build a program that meets your needs.