Blog
Strong Relationships and Appointment Setting Help Open the Right Doors for Lenovo
The secrets to their success.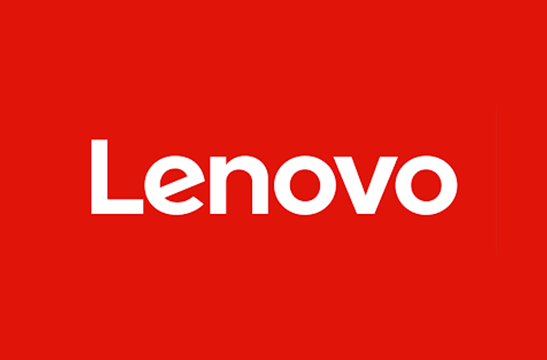 Building good, strong relationships is at the core of what makes BAO successful. Working in lock-step with Client sales representatives is what enables our ISRs to tell the Client's story in a compelling way – so that reps are meeting with the right people at the right organizations at the right time.
Zak Sullivan, a BAO ISR, has worked to build an incredibly solid connection with Mike Ronan, the sales rep he supports at BAO Client Lenovo – a $21 billion personal technology company serving customers in more than 160 countries and the world's second-largest PC vendor. This strong working relationship between Zak and Mike recently paid off big-time in the form of a $450,000 deal with a large, independent supermarket chain – a $1.3 billion organization that Mike had been trying to penetrate for years. And this is just one of the deals these guys have closed.
Here, Mike and Zak talk to us about the secrets to their collective success.

WHAT ACCOUNTS FOR THE GREAT SUCCESS YOU'VE HAD WITH YOUR BAO ENGAGEMENT?
Zak and I have worked really well together, right from the start. When we kicked off the engagement, he and I spent a lot of time together. I was able to sit down and take him through the messaging that I've found really resonates with prospects and customers.
I gave him my typical pitch and then Zak took it and made it his own. He extracted the most important points and then built on it to craft a version of the message that felt natural to him. That was really critical to the success – he was as comfortable talking about Lenovo as I was.
We've found that we have really similar styles when approaching prospects, and that's also helped us to be successful. We talk the same talk, which lends consistency to our engagement with targets. We're very well matched.
TELL US MORE ABOUT THIS DEAL WITH THE LARGE SUPERMARKET CHAIN.
This is an account that I'd been trying to get into for several years. I had a number of contacts, and so did Zak. Some overlapped, but Zak had access to new folks that I hadn't tried before. He was incredibly persistent – he just kept calling in. And his ability to easily and smoothly tell the Lenovo story went a long way.
Ultimately, he got me an appointment with the IT Director and the Desktop Computing Manager, as well as several other key players at the organization. These were all the correct individuals who had the power to make a decision. It was such a well-crafted meeting – I wasn't wasting time with lower-end personnel who weren't authorized to make the decision, but I also wasn't meeting with a high-level executive who would eventually push the decision down to staffers. I was in the room with exactly the right people.
Prior to the meeting, they didn't realize the benefits of switching from their current standard. But once they were introduced to Lenovo, we became a contender and they wanted to take the next steps quickly.
It took around five months to completely close the deal, but that first meeting is what started us on the path to success – it led to substantial relationship building within the account.
WHAT ARE YOUR TIPS FOR WORKING SUCCESSFULLY WITH BAO?
Invest in your relationship with your ISR.
Zak and I spent a lot of time together to form the foundation of our relationship – and we stay in touch regularly. We typically talk once or twice a week to check in. When Zak and I connect, we go beyond just rating the meetings. We discuss what worked and what didn't, which helps us to figure out how to approach similar accounts in the future.
Keeping in close contact and swapping feedback also helps us to stay on top of trends and hot button issues in markets like financial, health care, etc. It's a matter of calling in at the right time, being efficient and covering the topics that are important in a prospect's specific industry. The more information we have, the more successful we are when calling into cold accounts. The communication piece has really paid off for us.

TELL US ABOUT YOUR SUCCESS IN COLLABORATING WITH MIKE RONAN.
From the outset, Mike has treated me as a member of the Lenovo team. He trained me like a teammate, communicates with me as a teammate and collaborates with me as a teammate. And Mike is excited about the work he does for Lenovo. He's enthusiastic, he's got a sense of urgency – and that made me excited about it, too.
We have a really open relationship – after the initial training, I knew that I could always call Mike to ask a question, go deeper on a message, whatever I needed to get the story exactly right. I also got an opportunity to know more about him on a personal level, which helped me to understand his motivation and what drives him.
Having that personal connection has really fueled my ability to go out and create opportunities for Mike.
HOW DID YOU LOCK DOWN THE MEETING FOR THE BIG SUPERMARKET DEAL?
It was all about identifying the right person within the organization. A lot of times, people within the same company aren't experiencing the same pains – so you might talk to one person who declines a meeting, but then speak to someone in a different position who's eager to talk.
You have to figure out different paths to the right person – it takes research, patience and perseverance to find the right angle for each individual prospect.
I eventually found the person with the pain – and when I did, she identified herself as the decision maker. She was able to give me insight into the competitive solutions currently in place and talk through some of the issues they were having. She was familiar with Lenovo, but hadn't had the opportunity to speak with anyone for an introduction.
I secured the appointment with her, Mike took it from there… and a few months later, we closed this incredible deal!
The bottom line is that I never give up. A lot of people say no before you find the person who says yes. I don't take no for an answer – I just keep digging deeper. It's a work ethic that I'm proud of.
ANY TIPS FOR MAKING THINGS RUN SMOOTHLY WITH FIELD REPS LIKE MIKE?
Communication is so important. We're in sync – he keeps me up to date on his schedule and plans so that we can work together at maximum efficiency.
The relationship that I have with Mike is professional, but also friendly. It makes my job more enjoyable, but it also makes me better at my job. We work well together – we're a great team
Ready to boost your sales and marketing results?
Speak with a pipeline expert to build a program that meets your needs.