Blog
The BAO Academy Awards
Recognizing BAO's top performers of 2014,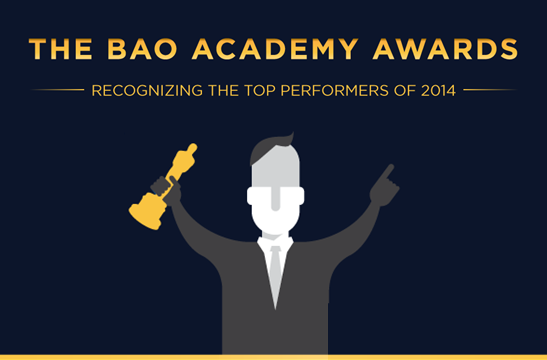 Every year we honor our top performers from the prior year. Traditionally awards for the ISR and MRS of the year are given, but this year, along with our continued growth, we're honoring two additional BAOers. And with Oscar season recently wrapping up, we decided to do our own award-show – the BAO Academy Awards!

Ready to boost your sales and marketing results?
Speak with a pipeline expert to build a program that meets your needs.