Resources
BAO Account Map: Delta Air Lines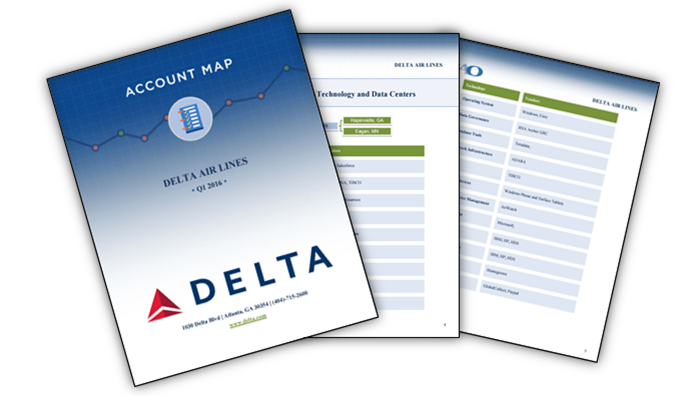 BAO Account Maps provide a detailed, strategic snapshot of the companies that matter to your business by drilling down into the critical sales intelligence you need to quickly asses and strategize a plan of attack for individual accounts. For a limited time, when you purchase 5 BAO Account Maps, you receive one free.
What sets BAO Account Maps apart?
Accuracy: We provide live-validated maps, refreshed quarterly so you know information is up to date
Relevance: Get the sales intelligence your inside and outside sales teams need
Value: You also get the "extras," including key line-of-business contacts and a .csv file for easy integration with your CRM and Marketing Automation platforms
Ready to boost your sales and marketing results?
Speak with a pipeline expert to build a program that meets your needs.