Tip Sheets and Checklists
Coverage Checklist for Appointment Setting
This simple coverage checklist provides and overview of the total addressable market in N. America.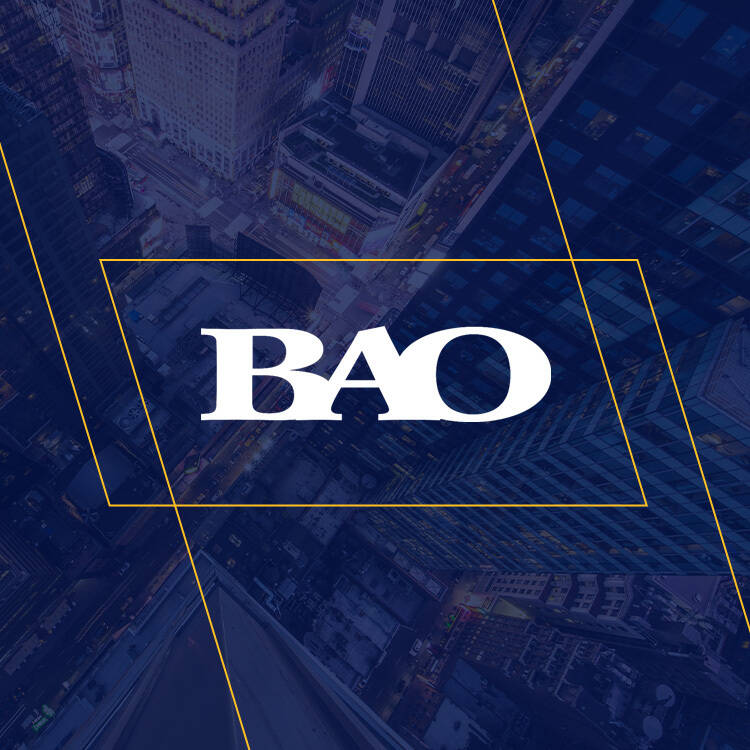 Understanding the total addressable market in North America
In order to help sales and marketing teams understand the total addressable market opportunity in North America, BAO developed a coverage checklist complete with total accounts, basic segmentation criteria and a simple tracker for the commercial, public sector, healthcare and education markets.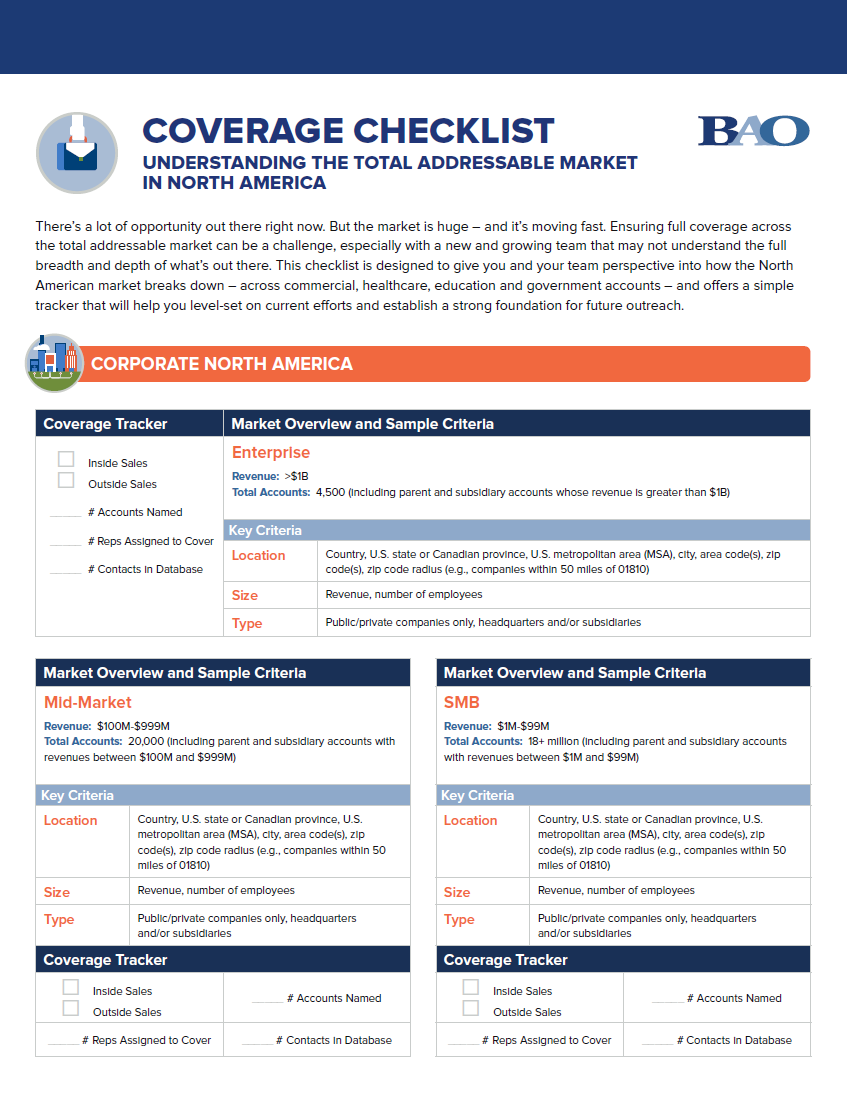 Ready to boost your sales and marketing results?
Speak with a pipeline expert to build a program that meets your needs.