Trend Reports
BAO Trend Report: Inside / Outside Sales & Marketing
BAO surveyed high tech organizations about their demand generation operations.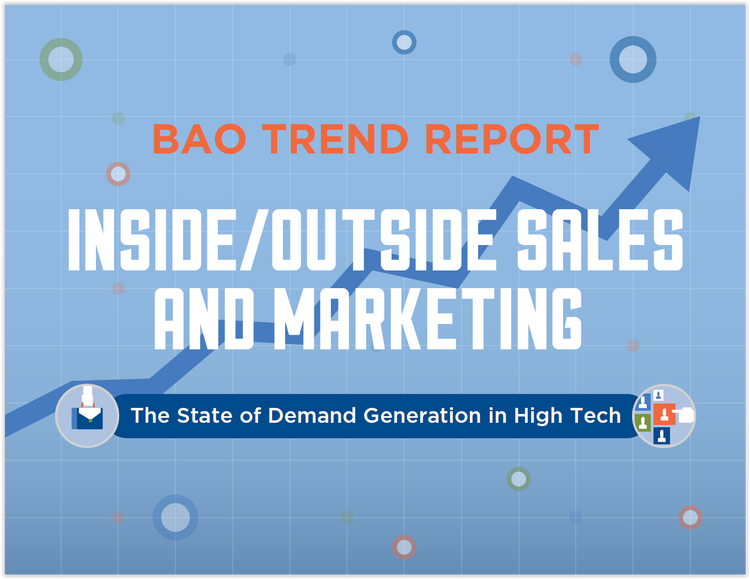 With an emphasis on inside and outside sales team composition and corresponding coverage models, we set out to understand responsibilities, growth plans and other critical success factors affecting demand generation teams.
The biggest trend we saw among the high tech companies with whom we spoke: Hyper growth.
72% of organizations are growing their field sales teams and 58% of organizations are growing their inside sales teams.
The BAO Inside / Outside Sales & Marketing Trend Report provides key insights into the current state of high tech demand generation, including:
A look at the current make up of both inside and field sales teams, including roles and responsibilities.
Insights into growth plans for both inside and field sales.
Details into the common challenges facing high tech sellers.
Inbound lead volume trends and inside sales' success at connecting with those leads.
A snapshot of marketing budgets.
A look at the most common markets proactively targeted.
Ready to boost your sales and marketing results?
Speak with a pipeline expert to build a program that meets your needs.