Guides and White Papers
The BAO Mid-Market Buying Guide
This guide explores the mid-market to uncover spending trends and identify IT opps.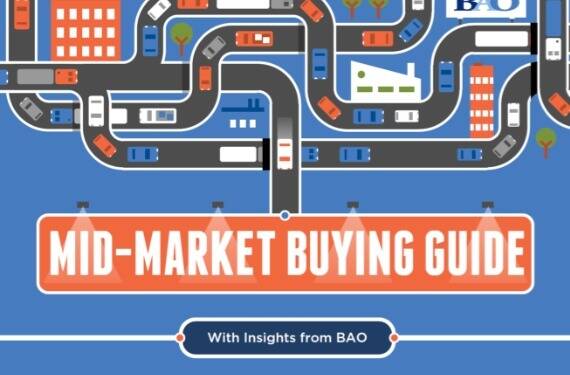 The BAO Mid-Market Buying Guide
takes a deep dive into the upper mid market, delivering valuable insights based on real, account-level intelligence, like:
74% of the Budgeted Initiatives
are in 23% of the companies.
26% of Companies
have an annual IT budget > $11 million.
Developed with market research performed exclusively by BAO to uncover tech spending trends and identify IT opportunities, this guide goes beyond statistics – we break down what it really means and how you can use this data to improve your sales productivity and fill your pipeline. The guide delivers important stats and insights, including:
IT budget trends
The top IT initiatives
Technology trends for strategic IT initiatives (including cloud), storage, and software applications
Industry trends
Geographic trends
Ready to boost your sales and marketing results?
Speak with a pipeline expert to build a program that meets your needs.