Guides and White Papers
The Complete Guide to Appointment Setting Success
This guide provides an overview of B2B appointment setting best practices.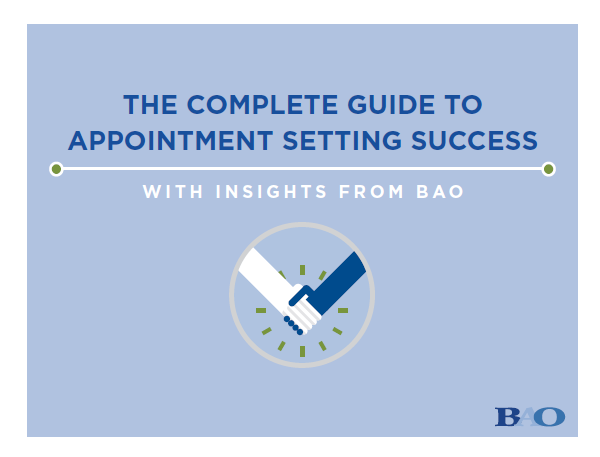 At BAO, we know all about B2B appointment setting.
In fact, we've been securing appointments for high-tech companies since 1997. We've learned a thing or two along the way and have accumulated a wide array of insights and best practices. And now we've put together a comprehensive guide to appointment setting to help technology companies maximize their pipeline development and sales productivity.
This guide covers every aspect of a successful appointment setting program – from planning to management to measurement, and covers:
From pipeline gaps to ramping up new reps: the five most common use cases for appointment setting
The business case for outsourced appointment setting
Increasing the productivity of inside sales
Finding the right appointment setting partner
Integrating with your appointment setting partner - CRM and marketing automation best practices
Launching an appointment setting program
The single most important element in a successful appointment setting program
Measuring the ROI of appointment setting