Infographics and Interactive
Working at BAO Infographic
Characters, culture and cold calls, check out what's it's like working at BAO.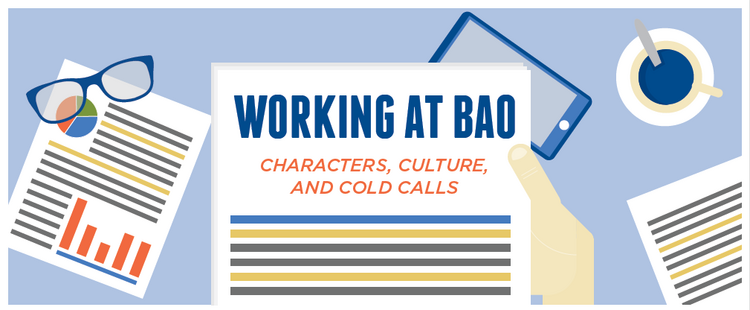 What's it like working at BAO? Fast-paced & fun.
We're a dedicated and driven bunch who celebrate team success and always recognize a job well done. Over the last 17 years spent pioneering the appointment setting industry, the BAO family has grown to include a diverse team of inside sales professionals.

Ready to boost your sales and marketing results?
Speak with a pipeline expert to build a program that meets your needs.