Blog
5 Ways to Crush Your Next Sales Hire
Increase your odds of attracting and selecting candidates with the best potential to perform.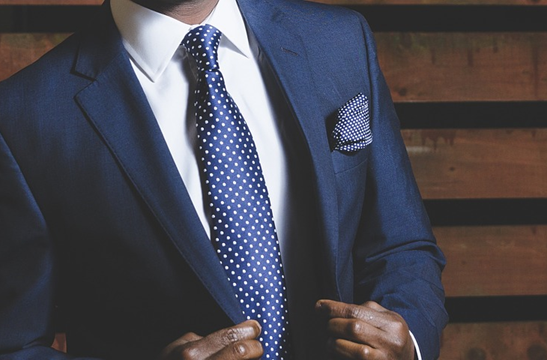 by Matt Poepsel, PhD - VP of Product, The Predictive Index
Sales performance is people performance. This is true for any company regardless of its size, industry, or stage of maturity. If you want to reach your topline objectives, your sales team has to put up the numbers that will fuel your growth engine.
In part, this is why I read the BAO Sales & Marketing Trend Report on the state of demand generation in high tech with such great interest. According to the report, 58% of high-tech organizations will be growing their inside sales teams next year, and a whopping 72% will be growing their field sales teams. This means that a lot of underperforming salespeople will be taking on new jobs, perhaps even in your company.
Wait … what?
Unfortunately, prior performance tells us that a frustratingly high percentage of sales hires are going to be misses. A poor hire can be devastating for a sales manager who rides the roller coaster from open territory to exhausting search to shiny new hire to seeds of doubt to I need to make a change.
With so much hiring taking place and such a high risk of getting it wrong, we need to increase our odds of attracting and selecting those candidates who have the best potential to perform.
Here are 5 tips that will help you do exactly that:
1. Know What You Need
Not all sales jobs or sales organizations are created equal. Too many companies, however, have only a superficial understanding of what's required for success in a given sales role. The importance of job assessment and job design can't be overstated. When describing what sales reps need to succeed, BAO's CEO Jim Higgins suggests that companies need to "make sure that there's a plan for them and that they're focused on the right mission."
2. Drive Deeper
Go beyond the basics of skills, experience, and activities when analyzing the ideal person for the role. Does your sales process and CRM implementation hum like a finely tuned Italian sports car? If so, a diligent seller who can execute your process your way might outperform a more flashy sales maverick. Focus on the behavioral drives and motivators that will naturally allow a candidate to succeed in the role as these will trump skills and experience in the long run. Skills can be developed, but you can't change a person's hardwired personality and motivating needs.
3. Get It Together
Consider the members of your selection and interviewing team. Are they fully aligned on the ideal candidate profile? It's all too common to see that a disconnect between the perceptions of the hiring manager and those of the recruitment team on the HR side. Recognize also that there can also be key differences between what a sales manager thinks it takes to succeed in a role and what successful incumbents know what it takes. What goes unsaid can be make-or-break, so ensure that there's agreement up and down the line.
4. Set the Example
More than ever, sales organizations are spending time thinking about the sales experience from the buyer's point of view. That's smart. Some of these same companies, however, fail to consider the hiring experience from the candidate's point of view. That's not so smart. Hiring is such a critical activity that when you're in hyper-growth mode, it's constructive to get a small group together to walk through the hiring process – from job advertisement to application process to interview to offer – all from the candidate's perspective. How well does your current experience and process reflect your organization's culture and your specific sales process? If your interviewers routinely show up ill-prepared when meeting with candidates, I assume that's the type of preparation you expect when your salespeople meet with customers.
5. Get Ready for Takeoff
The first 90 days is critical for any new hire, but especially so for a sales hire. Make sure that each new sales hire has a clear and specific onboarding plan that matches their role. Go beyond the basics of the benefits package, the employee handbook, and the location of the nearest foosball table. What learning support systems do you have in place? These can include formal and structured e-learning, but also peer learning groups and mentoring from more experienced reps and functional leaders. Get reps the coaching they need to take personal accountability for their performance and develop action plans to achieve the goals they set for themselves. Landing the "First 90" not only helps new reps ramp as quickly as possible, it increases the likelihood that they'll stick around.
If you want your business to reach its full potential, you've got to get your sales hires right. As the BAO research has shown, many organizations are going to be adding horsepower to their sales teams next year. Take advantage of the hiring tips outlined here and you'll dramatically increase your chances of bringing your next sales superstar to the party.
Ready to boost your sales and marketing results?
Speak with a pipeline expert to build a program that meets your needs.