Blog
62% Of Sales Leaders Agree on This
(And You Probably Do, Too)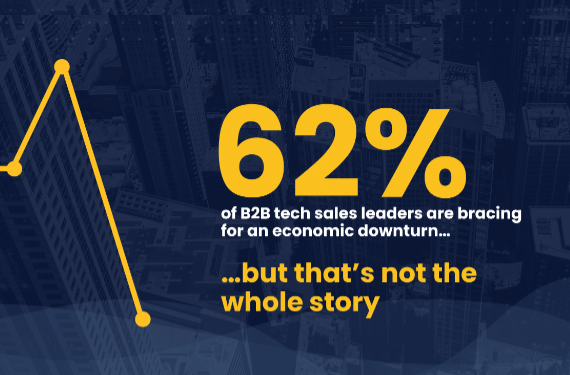 The past three years have been . . . a wild ride.
Despite a global pandemic, supply-chain problems, ongoing talent shortages, and overall uncertainty, many tech companies—especially those offering solutions that support remote working, collaboration, and digital transformation—have been able to weather the storms and even thrive.
But, what's the outlook for 2023?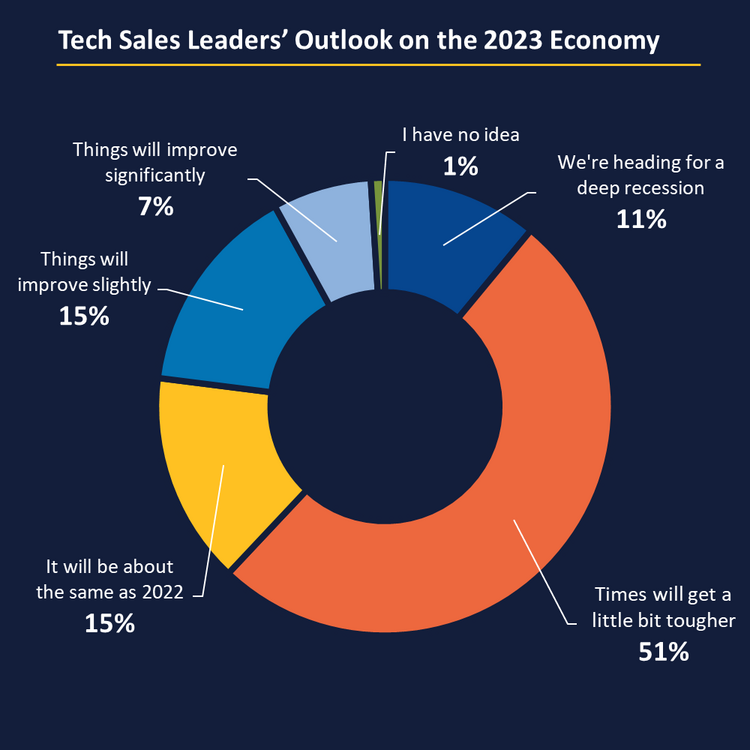 Here's the B2B sales landscape that organizations tell us they are facing:
But you didn't get into this business because it's easy.
Sales leaders are smart, persistent, and they aren't afraid to meet a challenge head on. Despite these challenges, 68% of our survey respondents said they are confident in their teams' ability to meet 2023 revenue targets.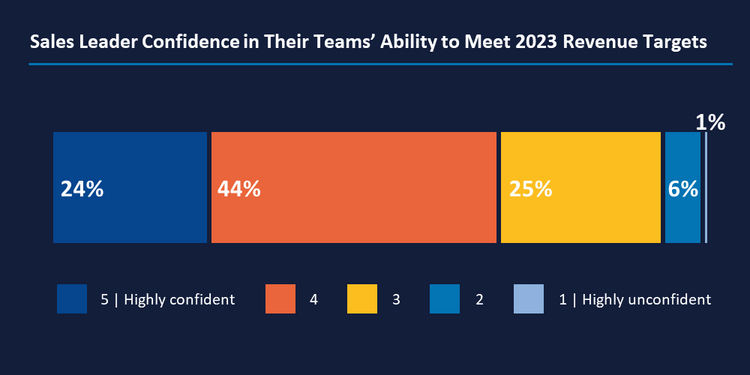 Download the 2023 B2B Technology Sales Climate Trend Report
The 2023 B2B Technology Sales Climate trend report provides insight into what your peers are thinking, benchmark your organization against the challenges and opportunities they're anticipating, and get strategies to help you navigate the climate ahead.