Blog
B2B Buyer Behavior Is Changing—Again
You may need to rethink some of your assumptions.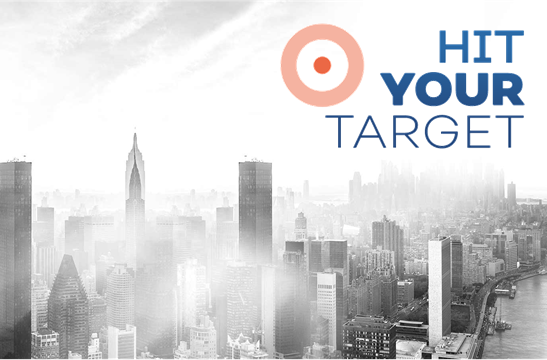 We've just started getting used to the fact that B2B buyers no longer want to talk to sales reps, that they use the wealth of third-party and peer information available to them—industry analysts, crowdsourced review sites, social media, and more—to get three-quarters of the way down the purchase path before engaging with vendor reps. And we've trained ourselves to prioritize "thought leadership" over all other types of content.
DemandGen Report has been running an annual B2B Buyers Survey for eight years to understand the ever-changing needs and expectations of the different stakeholders in complex purchasing decisions. The 2019 report reveals some changing behaviors that require vendors to rethink these assumptions. In fact, some of the results in the report might surprise you. But not us here at BAO. In fact, we recently put out The Prospecting Perspective, an interactive resource that highlights the five most important factors in sales prospecting. When you understand and have a strategy to address each these factors, you put your sales and marketing organizations in a good position to meet the shifting needs of your buyers. The 2019 B2B Buyers Survey Report states, "Having the right content and resources is helping reps have deeper conversations earlier in the purchase journey." How do you do that? You need to get five things right.
1. Scalability
The survey found that 42% of B2B buyers spoke to and engaged with reps from their selected vendor in under a month, compared to 33% in 2018. This means you can—and should—engage with prospects earlier in the buying cycle. But it's a noisy market, and it takes persistence to reach those buyers and secure that critical first meeting with them.
2. Repetition
The study also found that 70% of buyers accepted a call or demo from a vendor within the first three months, while another 70% evaluated which solutions would fit well with existing partners in the first three months. To maximize your chances of getting at-bats for the most active initiatives, you need maintain a consistent level of activity, and to track and measure every piece of the process.
3. Messaging
Almost all of the respondents—95%—said it was important that the vendor's sales team had more insights about their company and needs, with 55% considering this very important to their decision. This means companies have to move beyond thought leadership and arm their reps with highly targeted and actionable insight to deliver value to your prospects in every call and meeting.
4. Hit Your Target
And 97% of the respondents said that sales reps who demonstrated a stronger knowledge of their needs was important to them, with 66% saying it was very important. This means you need a strategy for uncovering those needs before you engage. That account-level intelligence puts you in a better position to understand not just the total addressable market, but your real target market.
5. Access to Accounts
The survey concluded that "a growing number of buyers are no longer looking to remain anonymous in the early days of researching a process, but are interested in seeing more value in bringing in sales reps early on to facilitate the journey." But to deliver on that, you need to get access to the key decision makers within those accounts. And it's a fact of prospecting life that some companies are just much harder to get into than others.
Check out The Prospecting Perspective
Head on over to The Prospecting Perspective for more details on each of this five critical sales prospecting factors. Contact us if you need help in any of these areas.
Ready to boost your sales and marketing results?
Speak with a pipeline expert to build a program that meets your needs.