Blog
Our Fourth Office Location
Our new space is in Manchester, New Hampshire.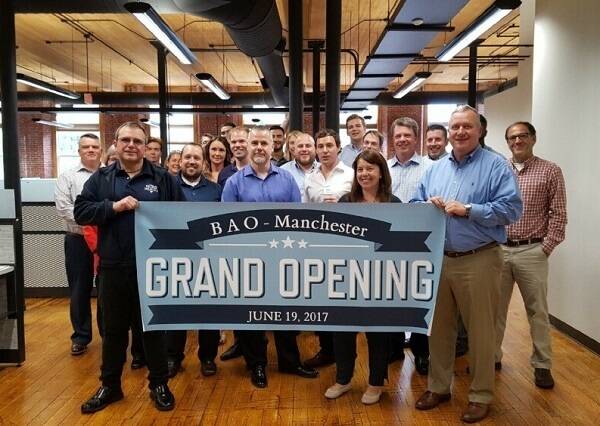 We're excited to share that we're opening a fourth office location in Manchester, New Hampshire this summer.
Our continual growth has been a driving factor behind the decision to expand into New Hampshire. And, with its increased focus on technology innovation and higher education, Manchester is the ideal location – offering a healthy recruiting pool of top sales talent.

Our new 6,600 square foot space, located in the Jefferson Mill Building at 670 North Commercial Street, will be led by Brian Giguere – a BAO veteran. Having been with us for more than 10 years, Brian is the perfect person to build a team of 50 – primarily inside sales – professionals that will embody our family-like culture and passion for helping support our customers' prospecting strategies to reach their sales goals.

For more information on job opportunities in our Manchester location, please visit our Careers section.
Ready to boost your sales and marketing results?
Speak with a pipeline expert to build a program that meets your needs.