Blog
Dialing Up Inside Sales: Why Prioritizing Cold Calling Works
What we found in our market research study has profound implications for your sales team's success.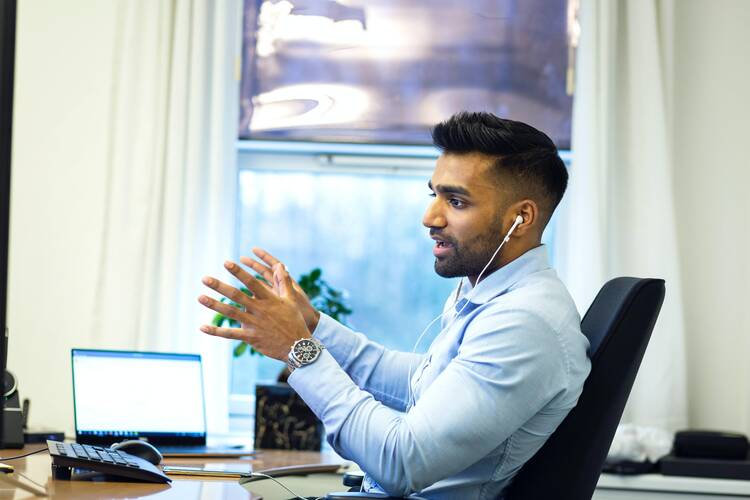 It's simple, really.
The more inside sales reps dial the phone, the better results they get.
And the reverse is also true: reps who do not pick up the phone see low levels of quota attainment, and these missed quotas have an equal if not more significant impact on the company's bottom line.
With this is mind,
We conducted a market research study of more than 100 inside sales leaders
at high tech companies to better understand their team's role and responsibilities in the organization's go-to-market strategy.
What we found has profound implications for sales team's success: while the majority of inside teams have cold calling as a priority, very few have the bandwidth to do it effectively.
According to the BAO Inside Sales Trend Report:
63% of teams report that cold calling is one of their primary responsibilities. However, 55% of inside teams make fewer than 40 phone calls a day.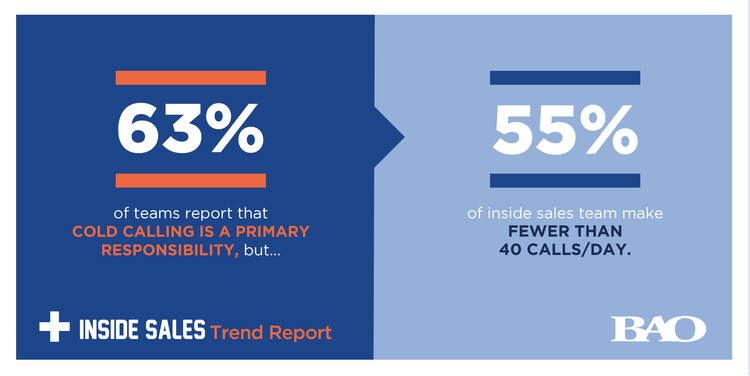 Why does dialing matter in inside sales?
For the inside sales leaders who indicated that their reps make fewer than 40 calls a day, the median quota attainment is roughly 51-60%. But when daily call volume is increased, quota attainment rises significantly: reps that make more than 40 calls per day see 70-100% quota attainment. That percentage increase often represents additional revenue for the organization and significant compensation to the inside sales rep.

The largest disconnect in inside sales.
While the numbers are clear, the math still doesn't compute for inside teams. Our experience has shown that 40 dials a day just doesn't cut it.
115:
The average number of dials it takes to secure one meeting.
As the appointment setting leaders, we know the challenges that come with securing a meeting with key decision-makers - and how to overcome them.
Hint: email is not the answer. On behalf of our tech clients, we make 30,000 dials per day. By marrying experience with persistence, we've secured more than 425,000 appointments over the last 20 years.

If reps aren't even reaching half of the average required to secure a single meeting, the impact on quota attainment is clear. The cold calling disconnect also reveals one of the top challenges facing inside sales teams: reaching leads live. According to inside sales leaders, this is a top obstacle to overcome for 57% of respondents, and 45% indicated that their biggest struggle is low quality leads.
Inside sales is critical to a company's overall brand and ultimate success. But despite the importance of inside sales, it's a function that's greatly underappreciated and often misunderstood. With a wide range of roles and responsibilities, prioritizing cold calling can be difficult, but it is essential to increasing quota attainment and organizational success.
Interested in learning more?
Access the full BAO Inside Sales Trend Report here: