Blog
Getting Appointment Setting Right in the Public Sector
It requires a unique approach.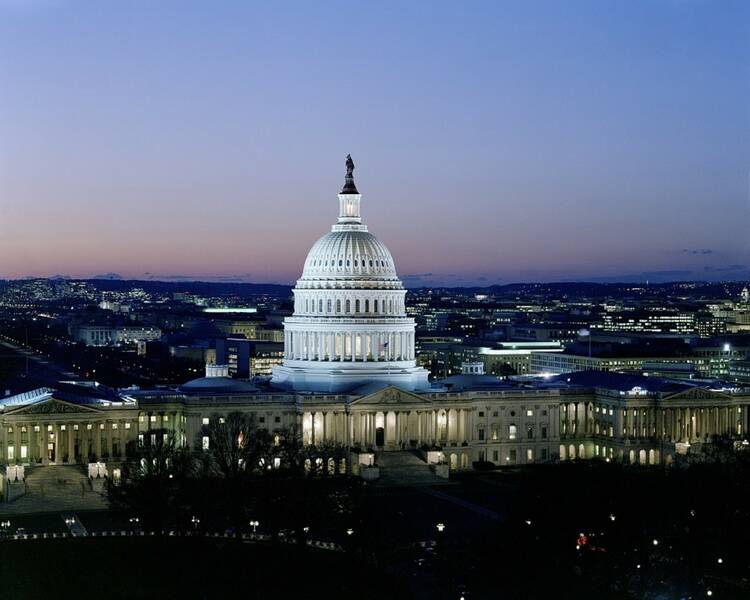 For good reason, the high tech market knows BAO as the leader in appointment setting. To date, we've secured nearly 425,000 appointments and for the last twenty-two years, BAO's team of specially certified Public Sector Inside Sales Reps (ISRs) have been making successful introductions within the Public Sector.
Generating leads within the Government requires a unique approach that accounts for the vast differences between the public and private sectors. Because of the disparities, BAO has developed a Public Sector practice complete with an internal certification process and resources specifically to help BAO Clients succeed in the Public Sector.
Below is an overview of what's involved in the BAO Public Sector certification process as well as some insight into what it takes to create successful sales introductions in the Federal and State and Local markets.
1. ISRs are Nominated by Upper Management
To become eligible for the certification process, ISRs must first be nominated to work in the Public Sector by management. Nominated ISRs are top performers within the organization who've honed their sales skills over time targeting private sector companies. In most cases, because they've had time to perfect their skills in the private sector, Public Sector certified ISRs are more tenured.
Tenure: The average Public Sector certified ISRs is 40 years of age and has 4 years of experience.
2. Public Sector Education
The core of BAO's Public Sector certification process includes a series of training courses designed to educate ISRs on all things Public Sector. Beginning with the key differences between the public and private sector, the curriculum then branches outward.
Where Public Sector organizations exist specifically to perform a public service, companies in the private sector do not. Because of this, Public Sector organizations purchased technology differently than their private sector counterparts and it's important to be educated on this ahead of time as contract and procurement laws differ from one area of the Public Sector to another.
Public Sector training and certification is conducted by BAO's internal training group - the BAO AcademyTM, which develops educational curriculum for ISRs focused on skills development in order to deliver better results for Clients. ISRs must demonstrate mastery of Public Sector subject matter in order to earn certification.
3. Learn the Language to Navigate the Public Sector
A large portion of BAO's certification training focuses on best practices to navigate the Public Sector. The Federal and State and Local markets have their own complexities - different organizations have different sales cycles, regulations, and procurement and contract rules. Understanding the differences is one thing, but knowing the language to navigate it all is another thing all together.
Maybe the most important skill for navigating the Public Sector is speaking the language. Knowing how to talk the talk in the Public Sector is a crucial skill for navigating various entities, agencies, authorities, municipalities and departments to zero in on funded opportunities. It also goes a long way in building credibility.
Did you know: When working at the state level, ISRs often speak with titles like Deputy, Commissioner, and Director. A director in state government is the equivalent of a VP in a private sector organization.
4. Database, Database, Database
Beyond of our extensive certification process, perhaps our biggest differentiator in the Public Sector is our unrivaled database. Due to our technology focus and the sheer volume of calls we make on a daily basis (ISRs make an average of 175+ calls a day"), BAOs Public Sector database is unmatched.
Over the last 22 years, we've continued to build out and refine our Public Sector database, which includes 2,000 Federal/Civilian entities, 2,200 DOD entities and 14,000 State and Local agencies. Within each entity or agency there are thousands of contacts associated.
All things considered, you have to do your homework to succeed in the Public Sector. We take our Public Sector practice seriously and we're honored to hear clients like Kim Carter of Red River saying things like "There are so many companies out there who try to do this, but don't understand how the government market works. You can't fake it in this space – you have to know all the rules. And BAO has done their homework. They really get it."
Get in touch to learn more about generating pipeline in the Public Sector with BAO's appointment setting services.
Ready to boost your sales and marketing results?
Speak with a pipeline expert to build a program that meets your needs.