Blog
Marketo: Launching Into the Enterprise with Account-by-Account Intelligence
How they uncovered 30 new opportunities in a previously untapped market in less than 6 months.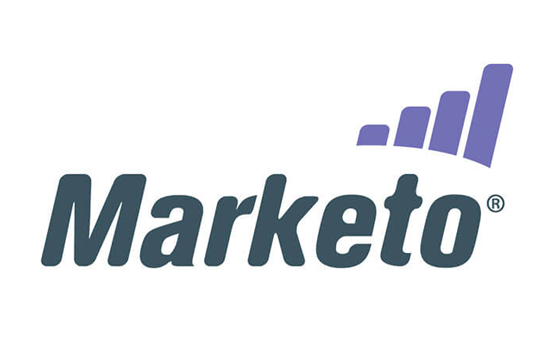 Marketo, a leader in marketing automation and revenue performance management solutions, was looking to increase their penetration in the Enterprise — and in less than six months, BAO uncovered 30 new opportunities for them in this previously untapped market.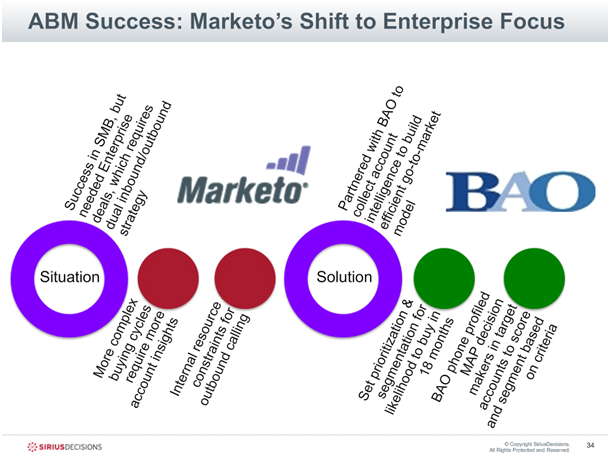 Typically, Marketo's success had been in the mid-market. Often, the company's opportunities came in via inbound inquiries, a testament to Marketo's brand and strong marketing engine. But, to grow in the Enterprise, Marketo recognized that they'd need a more focused, targeted strategy that would enable the high-touch, outbound relationship development necessary to crack this more challenging market.
That's where BAO came in.
Using BAO's Opportunity Identification services, the Enterprise market was profiled to uncover immediate opportunities and actionable insight into the challenges, budgets and buying timeframes for each organization. In a matter of weeks, Marketo had a prioritized, segmented, "likelihood-to-buy" model for their Enterprise audience — and a detailed blueprint for 30 active initiatives that were ready for Marketo to attack.
Working with BAO, Marketo developed a go-to-market strategy based on account-by-account intelligence. It gave them the ability to concentrate specifically on the highest-value opportunities while nurturing longer-term prospects and de-prioritizing those with no potential. It's a smart approach that's proven time and time again to drive revenue, increase organizational productivity and help companies enter into new and untapped markets with ease.
Ready to boost your sales and marketing results?
Speak with a pipeline expert to build a program that meets your needs.