Trend Reports
BAO Trend Report: Account-Based Marketing (ABM)
BAO conducted a research study to understand how ABM is being planned and practiced.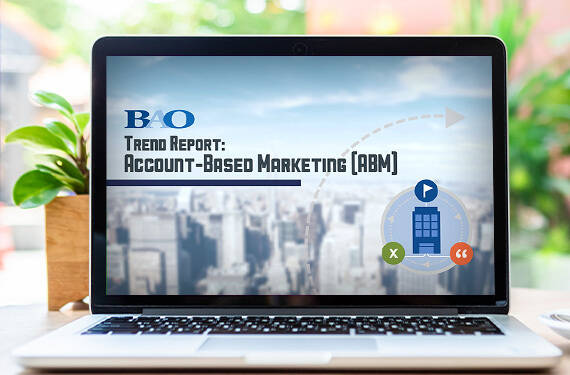 BAO surveyed 289 B2B technology companies
about Account-Based Marketing (ABM), particularly in the areas of account selection and target account insights. Among the key trends:
60% of Organizations
are targeting 50+ accounts
Only 12% say they
have all the account intelligence they need
The trend report includes a look at:
The number of organizations marketers are targeting with ABM.
How organizations are selecting their ABM targets.
The types of account insights organizations are collecting for ABM as well as the insights they'd most like to obtain.
The ABM approach(s) marketers are practicing or planning to practice.
The goals marketers have for ABM, as well as the challenges they're encountering.
Ready to boost your sales and marketing results?
Speak with a pipeline expert to build a program that meets your needs.