Trend Reports
BAO Trend Report: Field Sales' Perspective on Inside Sales and Marketing
Study shows how marketing and inside sales are impacting revenue generation.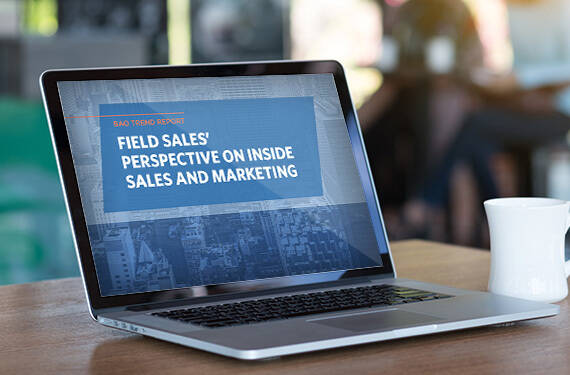 Field sales reps are an organization's front line of driving revenue
Marketing and inside sales support these efforts by executing activities and programs to get sales reps in front of buyers, closing deals - but how are they doing?
To answer that question, BAO recently conducted a research study of 197 field sales reps at high-tech companies of every size to better understand their relationship with two of their closest allies: inside sales and marketing. Among the key trends we uncovered:
67% of field reps say their biggest challenge is either getting access to new accounts or finding qualified prospects with budgeted initiatives.
64% of sales execs we surveyed told us the most important objective of inside sales in their organization is cold-calling/appointment setting.
The BAO Trend Report: Field Sales' Perspective on Inside Sales and Marketing presents the complete findings of the study, including:
Trends around quota attainment among fields sales reps and the best practices organizations are utilized to maximize success
The biggest challenges facing field sales today including how they break down by company size and relate to inside sale and marketing
Insights into the structure, key objectives and effectiveness of inside sales teams in supporting field reps' ability to find and close deals
A look into effectiveness and challenges of the demand generation tactics marketing is utilizing to enable field sales
Ready to boost your sales and marketing results?
Speak with a pipeline expert to build a program that meets your needs.