Trend Reports
BAO Trend Report: Fortune 1000
BAO profiled enterprises in the Fortune 1000 to identify new technology adoption trends.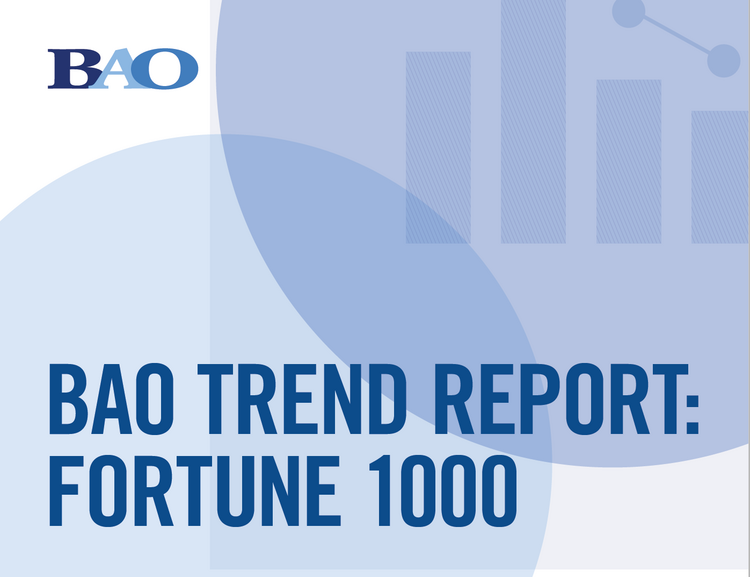 BAO conducted a market research study of 208 Fortune 1000 enterprises to understand current budgeted initiatives, as well as new technology adoption and purchasing trends. At a high level:
52% of Fortune 1000 companies surveyed have from one to four budgeted IT initiatives.
The BAO Fortune 1000 Trend Report presents the complete research findings, providing key insights into technology purchasing trends in this highly sought after market, including:
A breakdown of budgeted strategic initiatives
A look at IT budget trends
Insights into cloud adoption, including organizational utilization as well as current and future deployments
A look at shadow IT and how various lines of business purchase technology
Details on storage environments and new technology (flash) adoption
Big Data insights including a look at utilization, use cases and industry trends
Technology and budgeted IT project trends by geography
Ready to boost your sales and marketing results?
Speak with a pipeline expert to build a program that meets your needs.