Webinars
On-Demand Webinar: From Possibility to Probability
Intelligence-based targeting for sales and marketing productivity.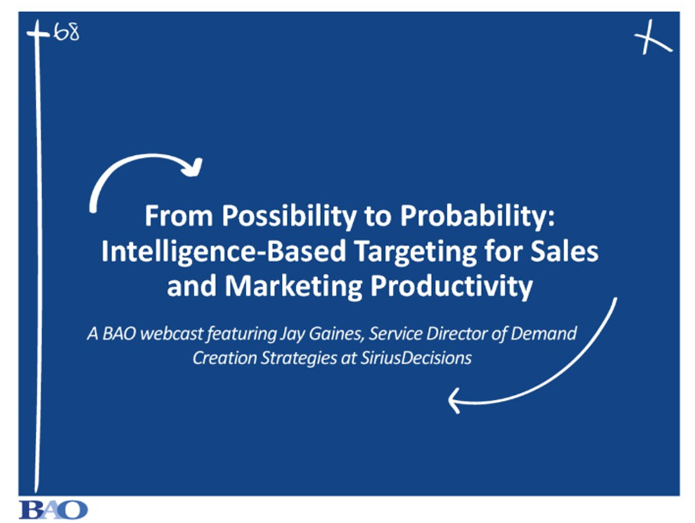 In this on-demand session, Jim Higgins of BAO and Jay Gaines, Service Director of Demand Creation Strategies at SiriusDecisions, discuss intelligence-based targeting.
BAO's Advanced Demand Generation - an intelligence-based targeting strategy gives you the insight to focus on high-value targets, organizations and opportunities; nurture longer-term prospects; and de-prioritize those with no potential. The power to plan, strategize and staff around real opportunities. And the potential to renew focus, increase productivity, optimize territories and accelerate profitability for your organization.
Ready to boost your sales and marketing results?
Speak with a pipeline expert to build a program that meets your needs.