Blog
BAO's ABM Insights Featured at MarTech
ABM has always been in our DNA.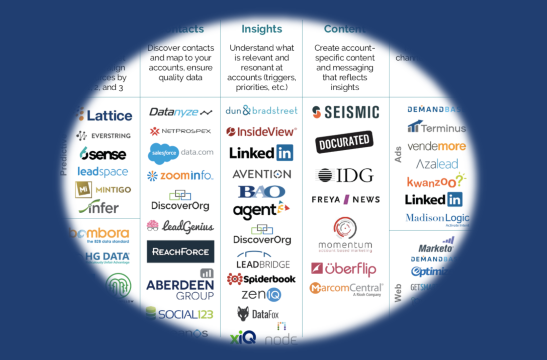 At the recent MarTech conference
Account-Based Marketing (ABM) was a hot topic
At the event, Jon Miller, founder and CEO of Engagio (and former CMO of Marketo), presented "Fishing With Spears: All About Account-Based Marketing." As part of the discussion, he referenced this visual overview of the stages of an account-based marketing strategy – and the tools that facilitate them.i
BAO a key provider of ABM insights
In his graphic, BAO was featured as a key provider of "insights" – defined as information that helps sales and marketing teams "understand what is relevant and resonant at accounts (triggers, priorities, etc.)."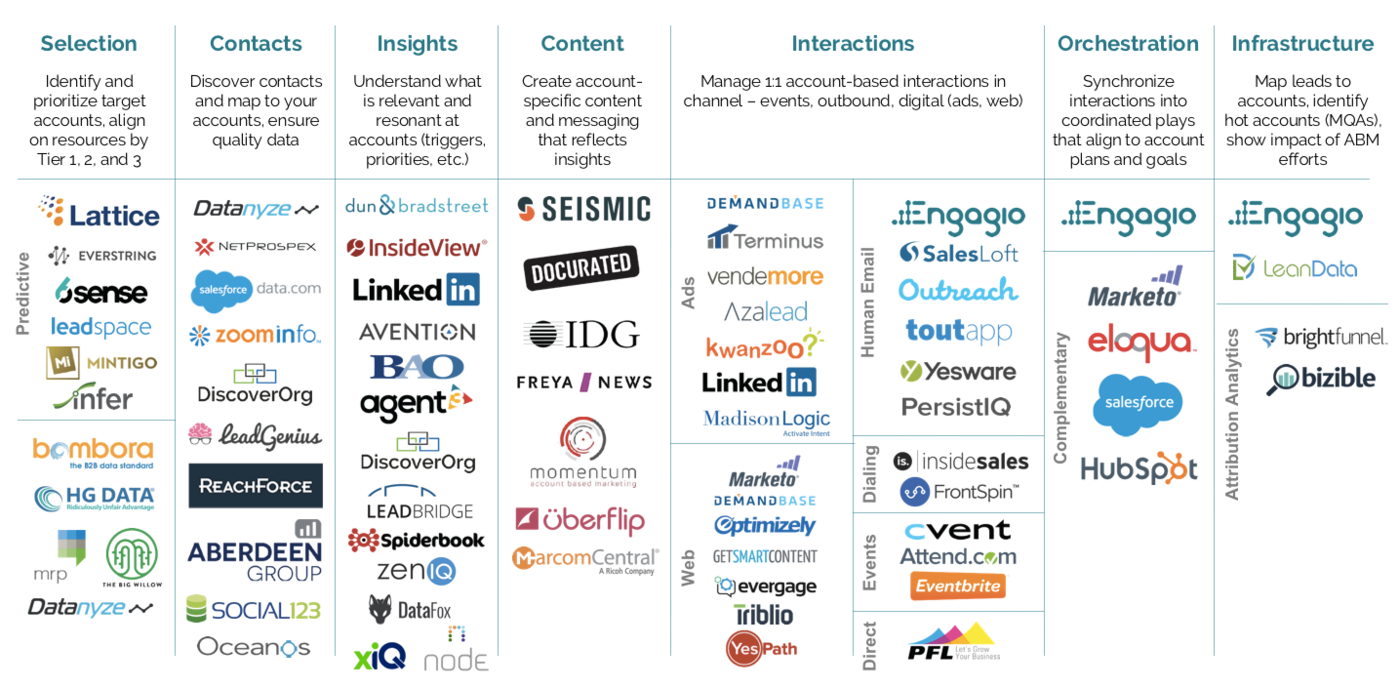 For us, this is tremendous validation for what we've stood for since we opened for business in 1997. We're passionate about helping our Clients build data-driven sales and marketing strategies. Whether that's with ABM fuel like custom account data (including current budgeted initiatives and buying timeframes) via an Opportunity Identification engagement or macro-level market intelligence from our trend reports – we consistently find that the companies that are most successful are the ones that leverage insight to ensure that they're going to market in a way that's relevant, timely and on-message for each and every prospect.

They say you're known by the company you keep – and we're so proud to be included among this "who's who" of sales, marketing, content and technology leaders. Because, for us, ABM was never just a buzzword – it's the thread that runs through all of our demand generation services. And our Clients understand that our ability to fuel ABM campaigns – with intelligent, real-time access and insight – is what sets us apart.

Ready to boost your sales and marketing results?
Speak with a pipeline expert to build a program that meets your needs.