Blog
Overcoming the Lead Quality Obstacle
How to fix the lead quality problem.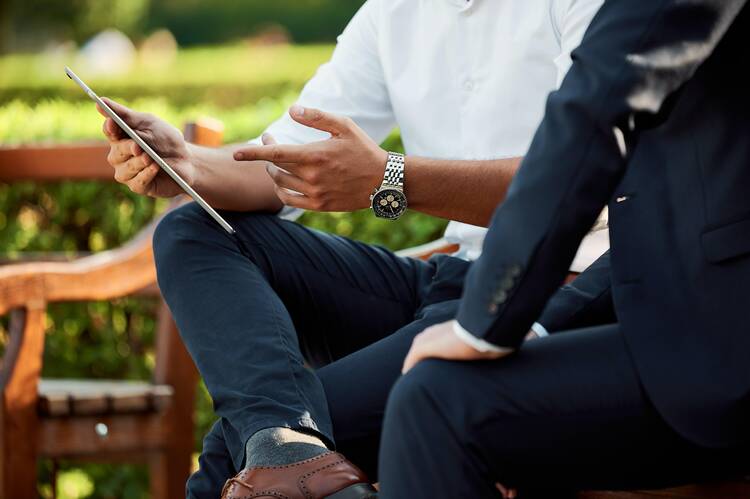 Marketing and sales teams'
Success relies heavily on the leads they generate, qualify and subsequently close.
However, at several points along the sales cycle, the issue of lead quality can cause the two teams to be at odds.
BAO's recent market research study of more than 100 inside sales leaders at high tech companies identified some of the top pain points among inside sales teams. Of interest to marketers, many of the common challenges come back to leads. In fact, more than half (57%) of respondents said that reaching leads is their biggest obstacle.
What other challenges do inside sales leaders and their teams face?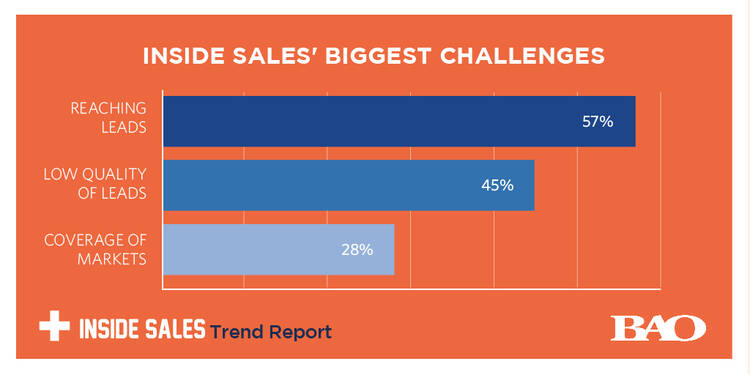 Quality: A Leading Source of Stress
Not all leads are created equal. For instance, someone who stops by a booth at a tradeshow may be a better prospect than a lead who downloaded a piece of content, but not as valuable as a referral from a current customer. Often it can be difficult to determine the most promising leads which can create headaches and frustration. According to BAO's recently published Inside Sales Trend Report, 45% of inside teams cited low lead quality as a source of stress. Closing leads ranks as another concern for inside teams, according to 27% of respondents.

Improving Live Connections
Marketing and sales work closely to drive pipeline and revenue but they each also interface with other departments within the organization. These relationships, and the tasks associated with them create separate, overlapping or even conflicting dynamics that an inside sales team is forced to navigate. With 57% of inside sales leaders reporting that their teams' biggest challenge is reaching leads, it begs the question, how challenging is it to reach leads live?

Just 15% of leaders reported that their teams are able to reach 60% or more of inbound leads. More than half (56%) of respondents report that their teams are only able to reach 20% or fewer inbound leads live.
Coverage of Niche Markets
Certain target markets present their own unique set of regulatory and cultural requirements that impact go-to-market decisions. That makes addressing niche markets such as Federal, State & Local government, education, and healthcare a challenge. In fact, 28% of inside sales leaders report that providing coverage of specialty markets is one of their biggest challenges. Due to time constraints and a lack of expertise, many companies outsource coverage of these niche markets to an outside partner.

Reaching leads requires a persistent, resilient sales team.
But the support of and a strong partnership with marketing is equally important. A shared understanding of the challenges and obstacles inside sales teams encounter goes a long way towards helping both teams to collaborate more effectively to drive pipeline and revenue.

Interested in learning more about the current challenges facing inside sales?
Download the BAO Inside Sales Report
Ready to boost your sales and marketing results?
Speak with a pipeline expert to build a program that meets your needs.