Blog
Solving the Sales Productivity Challenge
How to get more business out of existing reps and retain your best reps.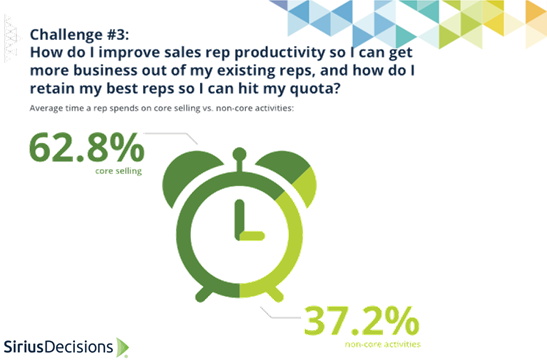 How do I improve sales rep productivity so I can get more business out of my existing reps, and how do I retain my best reps so I can hit my quota?
According to SiriusDecisions, reps spend over one-third of their time on non-core activities. That puts a massive dent in productivity – and in your pipeline potential. Our own research shows that on average, inside sales teams are responsible for two or more primary duties; in fact, 28% of respondents noted three or more primary duties for their inside sales team. This can have a negative impact on productivity.
Improving Sales Rep Productivity
The question posed in the SiriusDecisions infographic is actually two separate, but related, challenges. First, how do you improve rep productivity to get more business out of your sales force? Your reps' time is best spent on activities that have a direct path to revenue: sales meetings with real potential and relationship-building. All other tasks, no matter how important they are, take away from time spent on these activities – and that comes with a steep opportunity cost.
One such activity is cold-calling. There's no doubt that cold calling is incredibly important, but it's also incredibly time-consuming. Our research reveals that 52% of inside sales reps are tasked with cold calling. And our experience tells us that it takes 130 dials on average to get one meeting.
Offloading cold calling to the experts lets your reps focus on nurturing relationships and closing deals. Appointment Setting is where we started and we're still the best in the industry. We've set more than 550,000 appointments to-date, enabling our Clients' reps to spend more time on activities with direct revenue impact.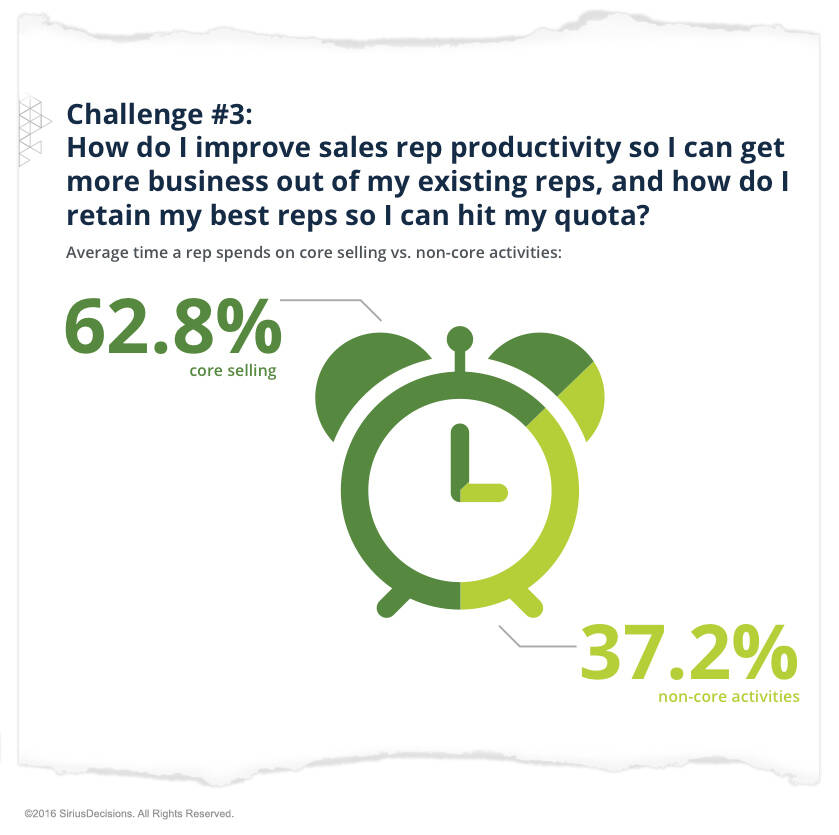 As for part two of the challenge
When you let reps focus on what they do best, and you give them the support they need to maximize their ability to hit – and exceed – their quotas, they'll want to stick around.

Learn more about Appointment Setting or contact us to learn how you can improve the productivity of your reps and retain your best people.
Ready to boost your sales and marketing results?
Speak with a pipeline expert to build a program that meets your needs.