Blog
The BAO Presidential Election Candidate Comparison
Recognizing BAO's top performers of 2015.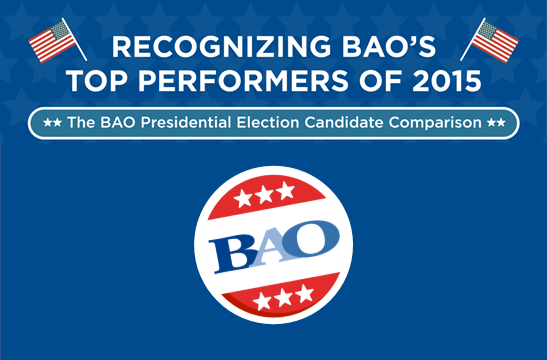 Each year, BAO honors our top performers with the Inside Sales Representative (ISR) and Market Research Specialist (MRS) of the Year awards. We like to have fun along the way – and in recent years presented our winners as our own Oscars award-show – the BAO Academy Awards and a sport-themed Tale of the Tape. With presidential primaries upon us and an election on the horizon, we've embraced the year's big decision and created our own candidate comparison with our 2015 co-ISR and MRS of the year winners. Why? Because we've always wondered what would happen if the worlds of sales and politics collided.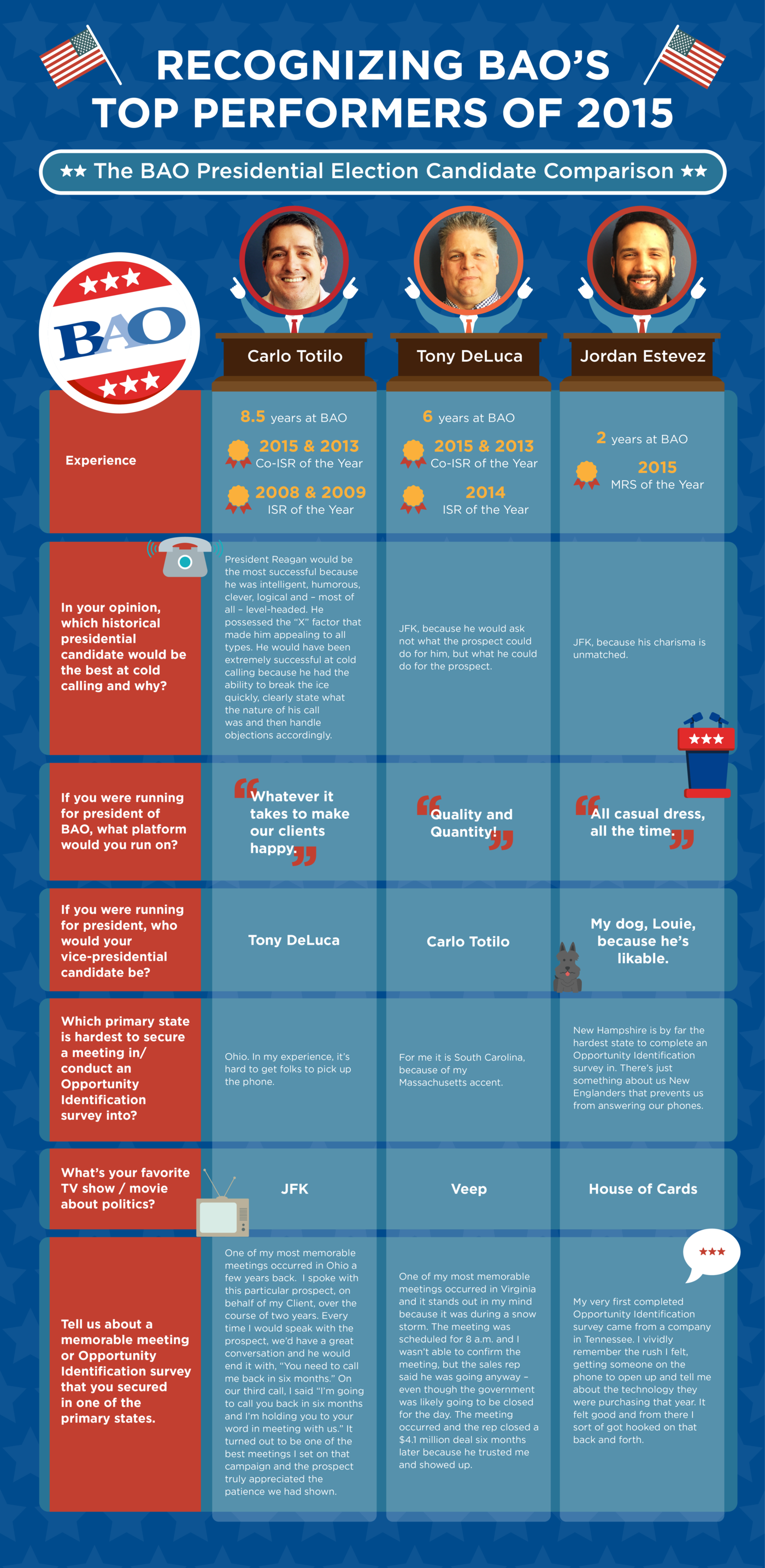 Ready to boost your sales and marketing results?
Speak with a pipeline expert to build a program that meets your needs.