Blog
The People Behind Successful Appointment Setting
Our people are the best in the industry. Meet a few of them.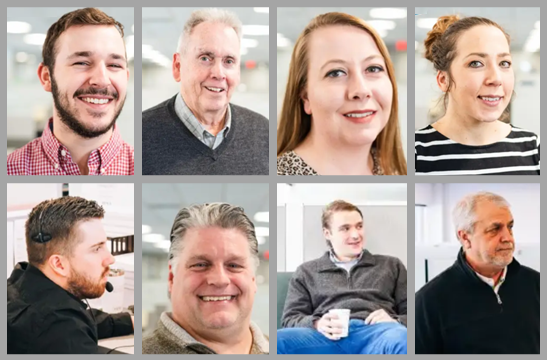 Sales is a people-oriented endeavor
Even B2B sales. In fact, the human quotient is arguably more important in an enterprise setting among all the buzzwords, buying committees, tech stacks, procurement workflows, and enablement technologies. The truth is, no matter how good your sales technology and operations are, you need the right people with the right skills at every step of the sales cycle from lead to close.

That's why the telephone is still one of the most effective prospecting tools—it's the one approach you can't automate to "fake" a personalized touch. But appointment setting, prospecting, and qualification are brutally difficult. It takes on average 27 dials to deliver a pitch. That's 27 dials just to present a value prop associated with a solution in the effort to secure a future appointment. You'll have made 130 dials by the time you've secured that prospect meeting. And when you finally get the right person on the phone, you have only a few short seconds to capture their attention and interest. Not just anyone can do this job.
What kind of people do you want on your team?
Clearly you need folks who are persistent. You also need people who understand your offering and value proposition, and can communicate it clearly and succinctly. And you need reps who are going to get it done, whether "it" is appointment setting, qualifying the lead, or uncovering custom account insights. And oh, by the way, there's a massive talent shortage, so it's hard enough to find candidates, let alone highly qualified candidates. When it comes to the people who will be talking to your prospects, you can't afford to fill your open reqs with just any warm body.
Our people are the best in the industry
At BAO, we're keenly aware that people are at the heart of everything we do. Our Clients can only achieve success if we give them a team of professional, skilled, and effective reps. That's why we've focused on building a strong, team-oriented culture since day one. Check out the slideshow above to meet just some of the amazing reps we're proud to call BAOers.

Ready to boost your sales and marketing results?
Speak with a pipeline expert to build a program that meets your needs.