Blog
Marketers: What do reps think about trade show leads?
You might be surprised—we were.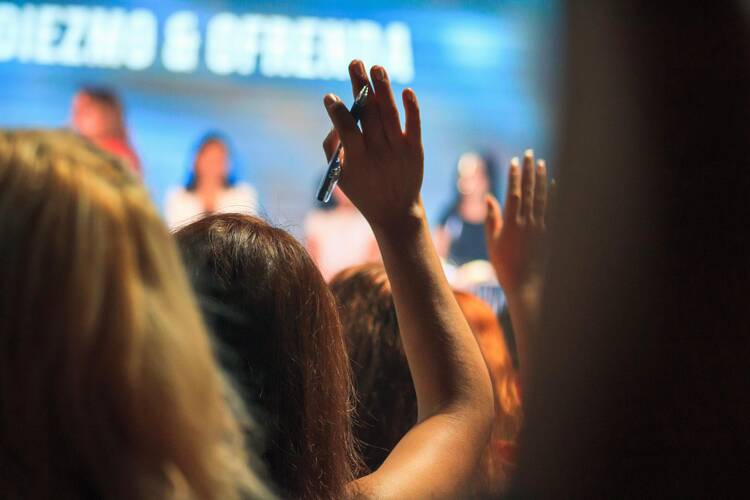 We recently released the BAO Trend Report: Field Sales' Perspective on Inside Sales and Marketing based on a research study of 197 field reps at high-tech companies. In analyzing the results, we uncovered some striking insights around content syndication and event leads. With the 2020 trade show season ready to kick off in earnest, we wanted to share what we found, so marketers can plan accordingly.
Trade shows are far from dead—and they're effective for lead generation.
More than three-quarters (77%) of reps say their organization's marketing team is doing trade shows—way more than any other tactic, and 49% of reps rate trade shows as an effective or highly effective demand generation strategy.

In comparison, only 28-37% considered the other strategies we asked them about to be effective. And in organizations where inside sales teams prioritize following up on leads from events, 58% of reps rate that group as being effective or highly effective. All of these numbers draw a through line, highlighting the value of trade shows and the leads they generate.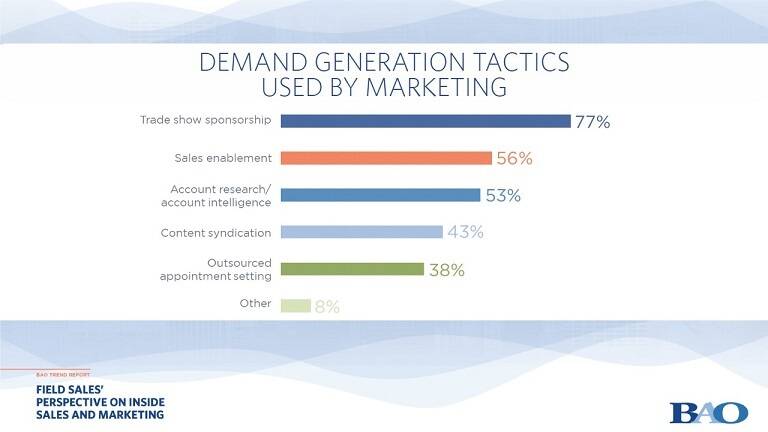 But here's the disconnect.
The vast majority of companies don't actually prioritize following up leads from events or content syndication. In fact, at 10% it came in dead last.

This means that 90% of organizations are simply not going to give all those trade show leads the follow-up they need to uncover pipeline opportunity.
In other words, companies are investing in getting trade show leads but they're not investing in using those leads in their sales activities. And isn't that the goal of doing these events in the first place?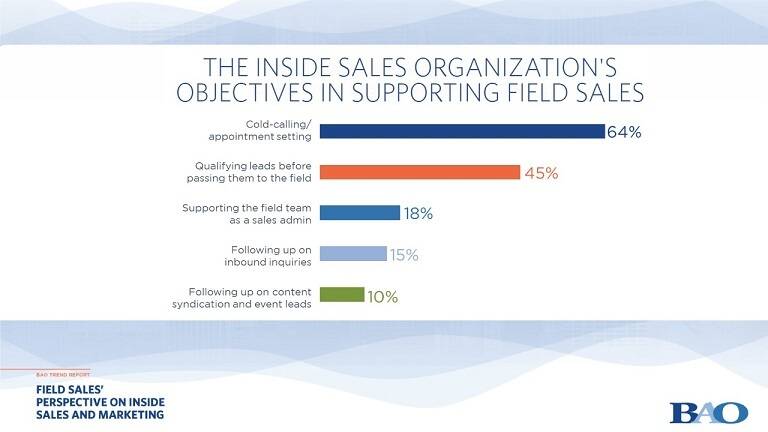 The survey didn't ask why this is happening, but we have a pretty good idea. The more important thing is to do something about it.
The good news is our Lead Qualification service was designed to solve this very challenge. After all, you're investing way too much time, money, and effort in your trade shows to have all those leads be ignored.
Contact us and we'll work with you to build a program based on your trade show calendar and objectives.
Ready to boost your sales and marketing results?
Speak with a pipeline expert to build a program that meets your needs.