Infographics and Interactive
BAO Opportunity Identification Infographic
This infographic takes a deep dive into the applications for OppID intelligence.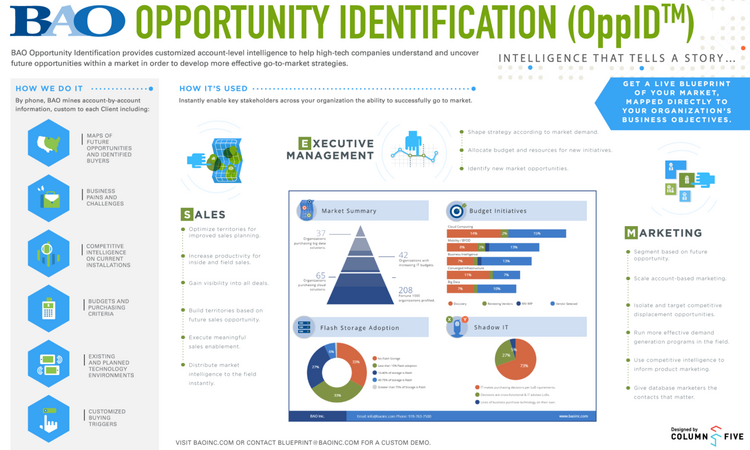 Across your organization, each line of business shares the same objective: drive revenue.
But, despite having a common goal, there is very rarely a common resource that everyone can leverage to get them there. BAO clients use Opportunity Identification (OppIDTM) intelligence to optimize territories, increase sales productivity and fuel their go-to-market strategies.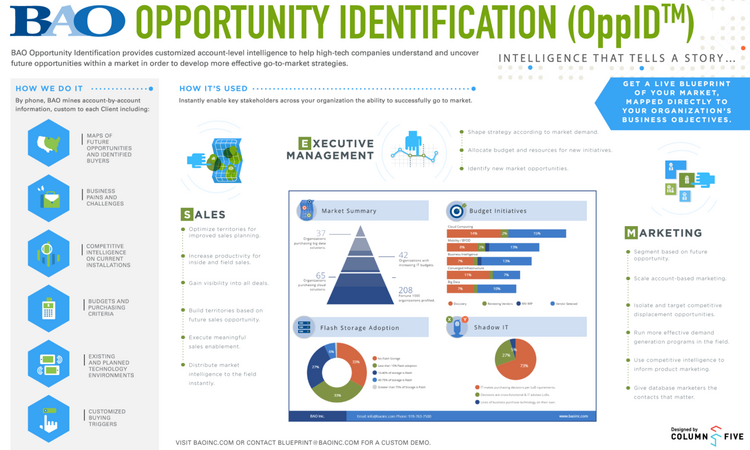 Ready to boost your sales and marketing results?
Speak with a pipeline expert to build a program that meets your needs.